About Us
About Us
Mountain Top Furniture is the best furniture store in Blairsville, Georgia for experiencing all that mountain living has to offer.
​
Our Family
Like many of you, the roots of Mountain Top Furniture began with a family falling in love with the North Georgia mountains.
In 2006, Jim and Debbie Lester decided to leave the bustle of the city and move to Blairsville, Georgia. They established Mountain Top Furniture in 2006 and several years later retired. Their son Brad and his wife Shawna continued the business and operate it today.
After selling a wide variety of furniture in the beginning, the store found its niche in mountain-styled Amish furniture. Today, our team is proud to carry on the vision started by Jim and Debbie while connecting our customers to a celebrated tradition of craftsmanship. 
Image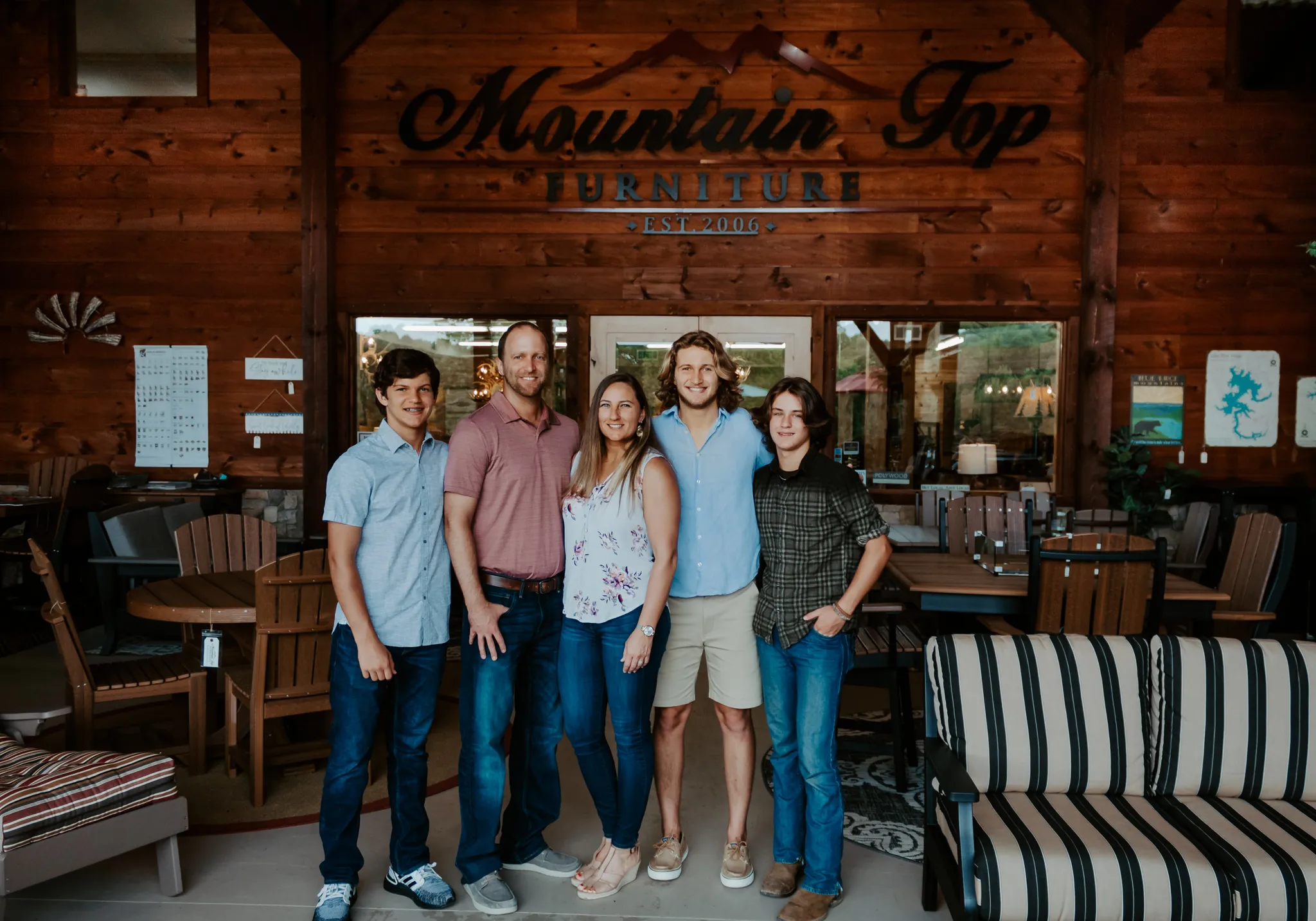 How we've grown
Image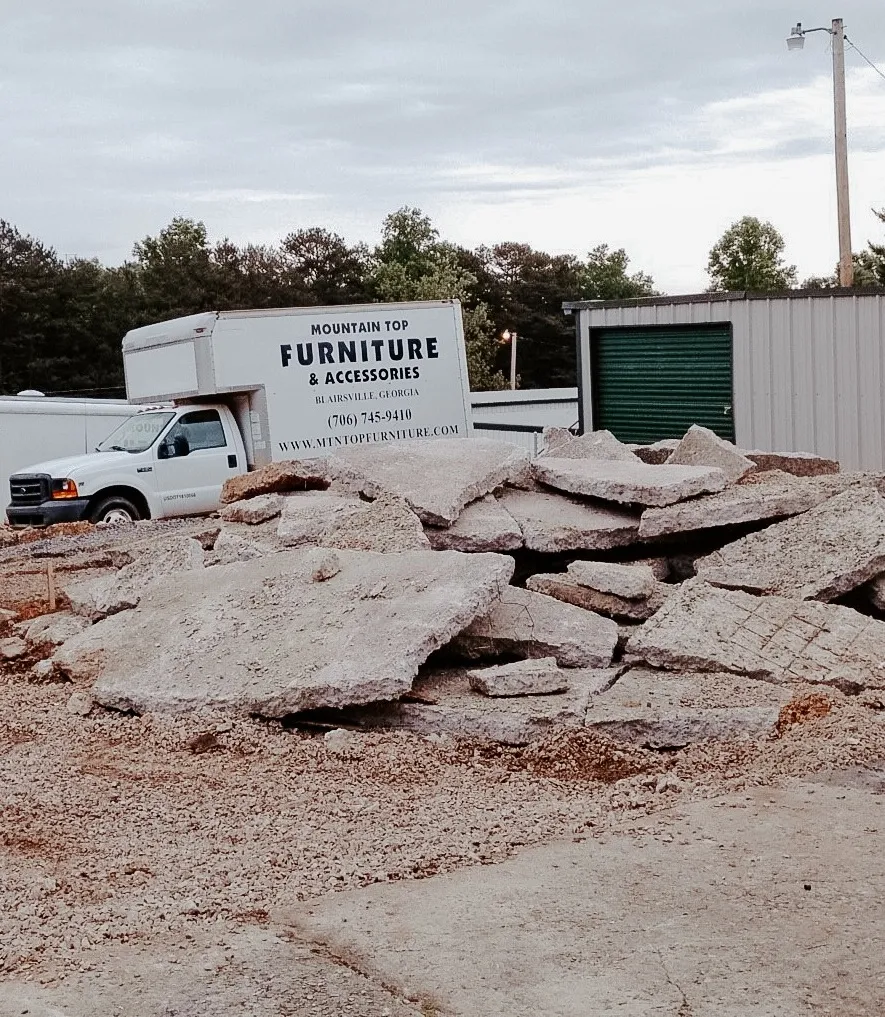 2015 brought the addition of a new 3,000 square foot warehouse complete with 3 loading docks. This not only helps us stock more of our best selling items, it makes our jobs a little easier and helps us handle furniture better to prevent any scratches or dents that might occur unloading/loading off high trucks.
Image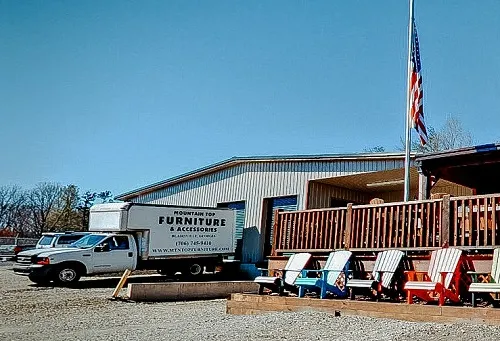 2015 Warehouse addition
Image
2016 Porch addition
In 2016 we began our front porch addition which we opened up Spring of 2017. We added on several thousand square feet of outdoor showroom space. It's a place where we love to host cookouts and live music for the community throughout the year!
Image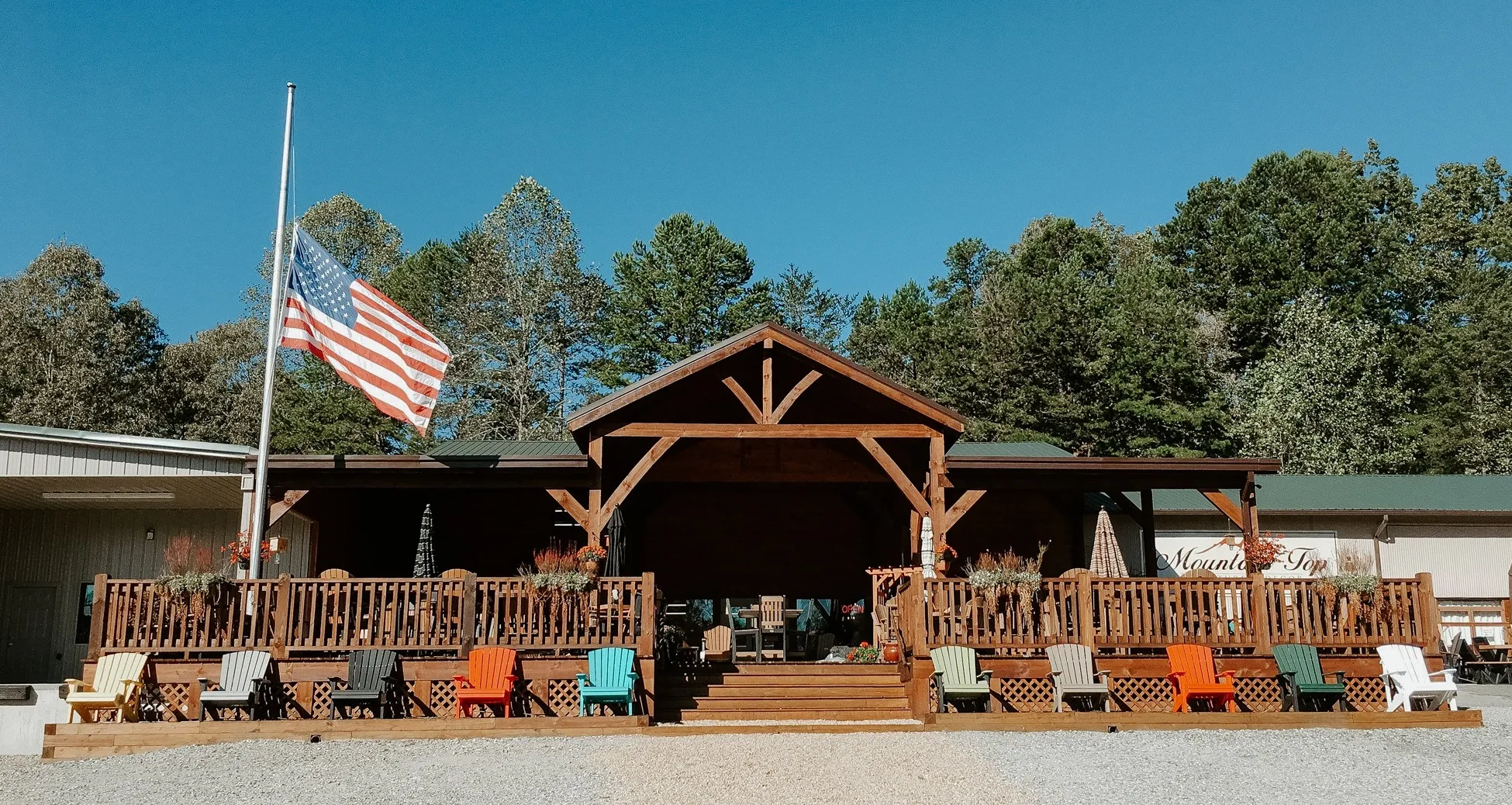 Image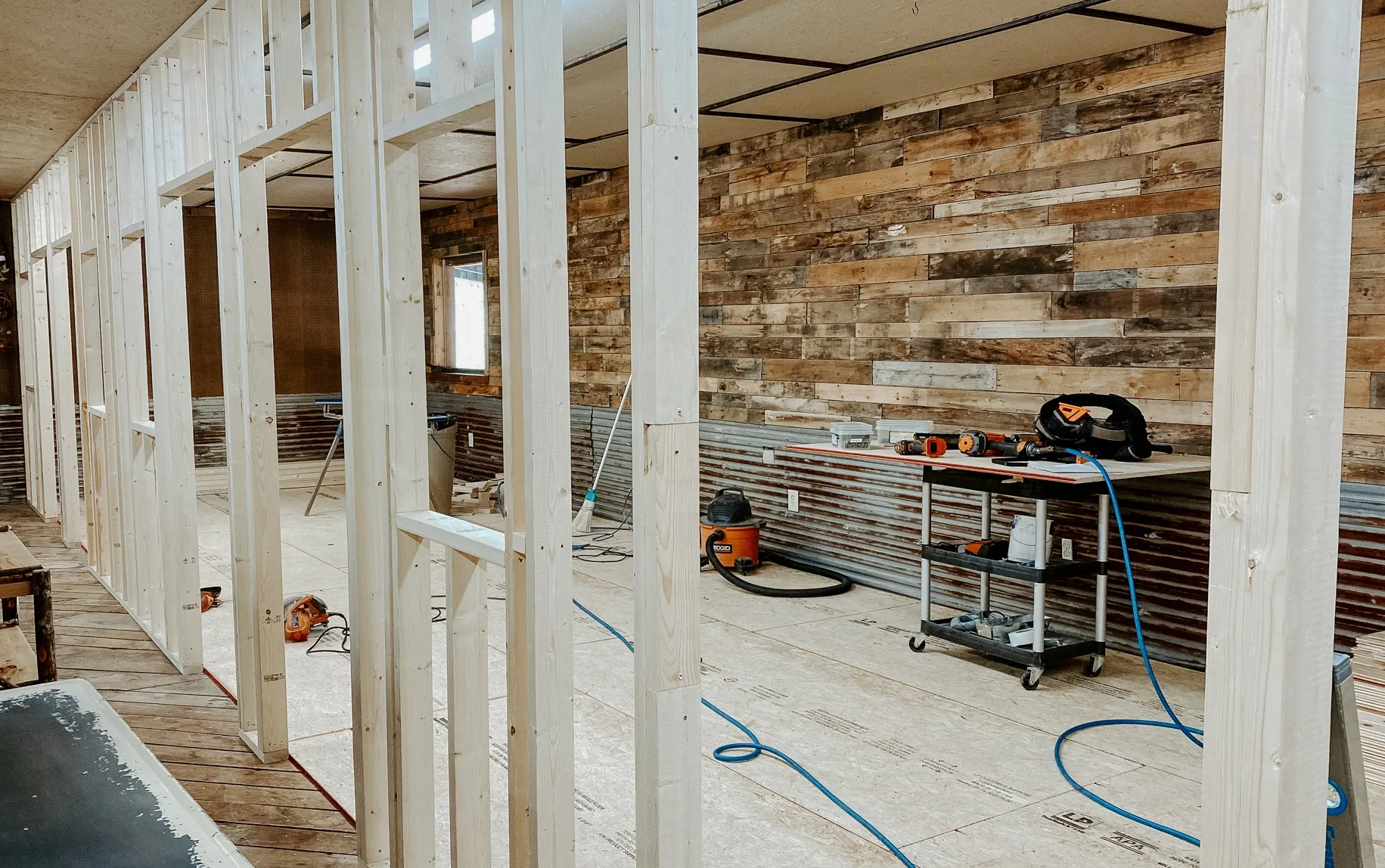 Because our Mountain Top family had grown substantially, 2020 brought the addition of offices and a break room in the second floor of the store. We now have offices to accommodate all of our employees comfortably!
Image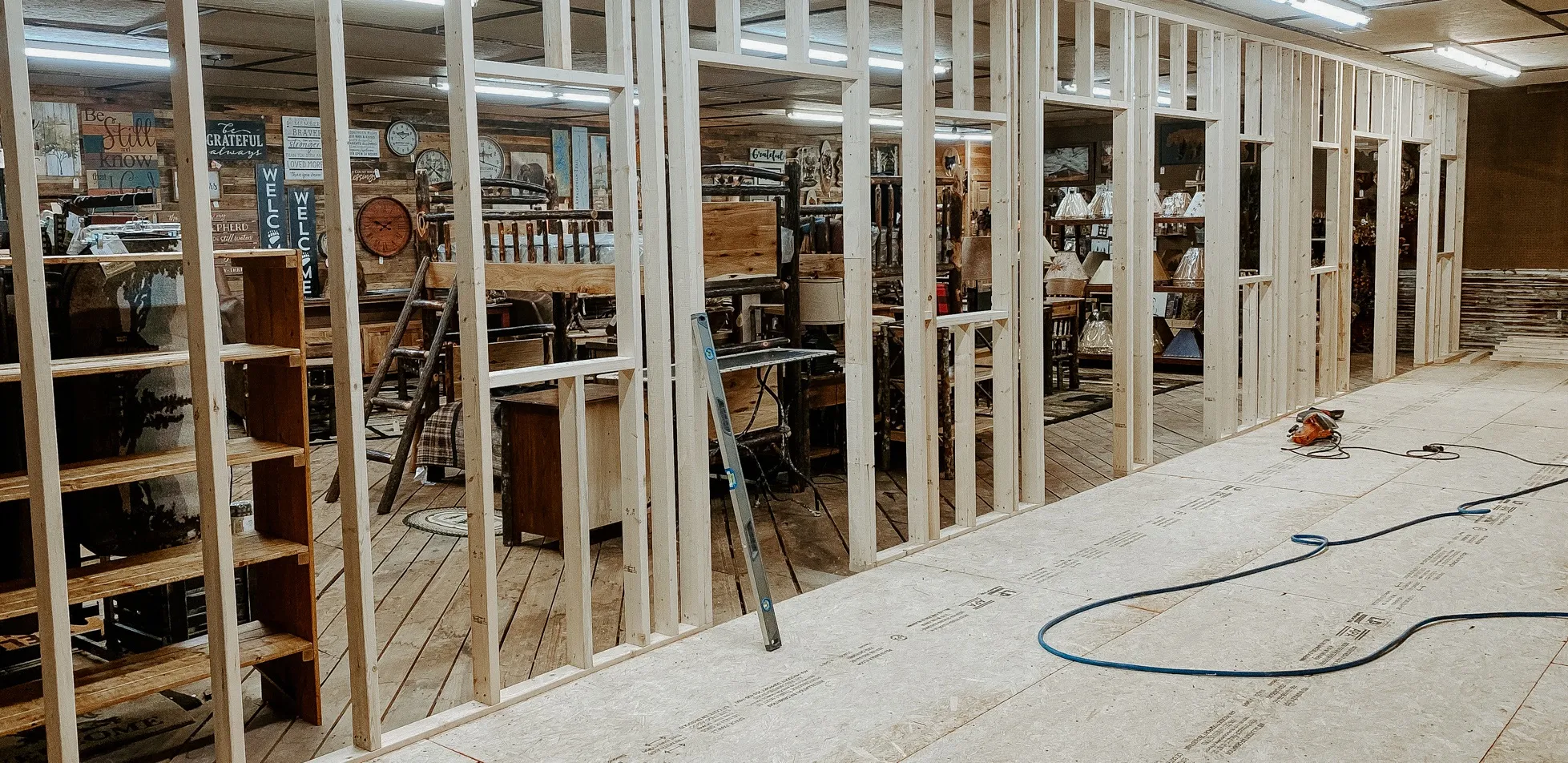 2020 Offices addition 
Image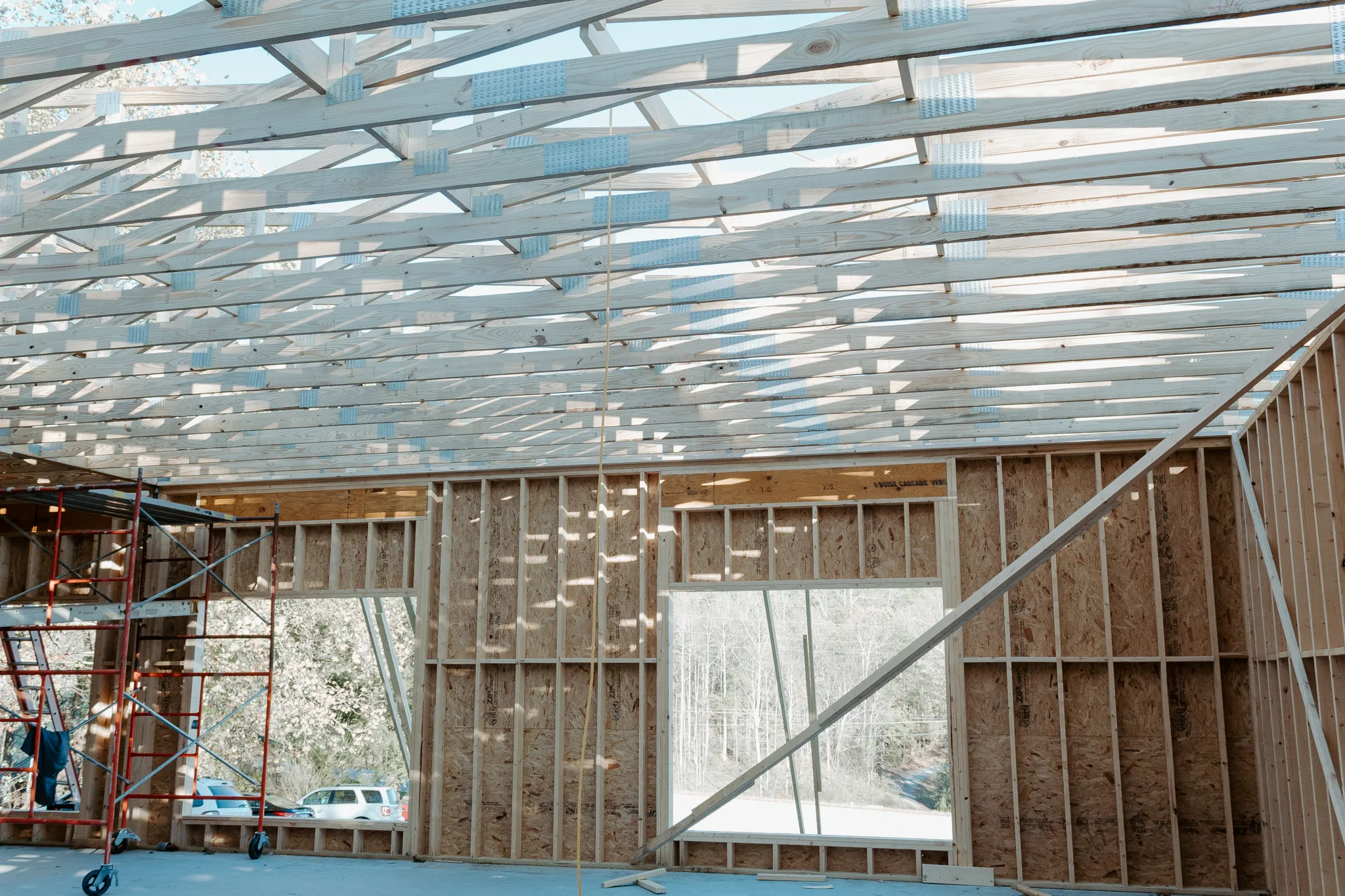 Image
2021 Showroom addition
In 2021, we finished a large addition of showroom that showcase pieces made of top grain leather, luxury modern mountain furniture, traditional pieces, and more. We now have a total of 15,000 square feet of showroom space! 
Image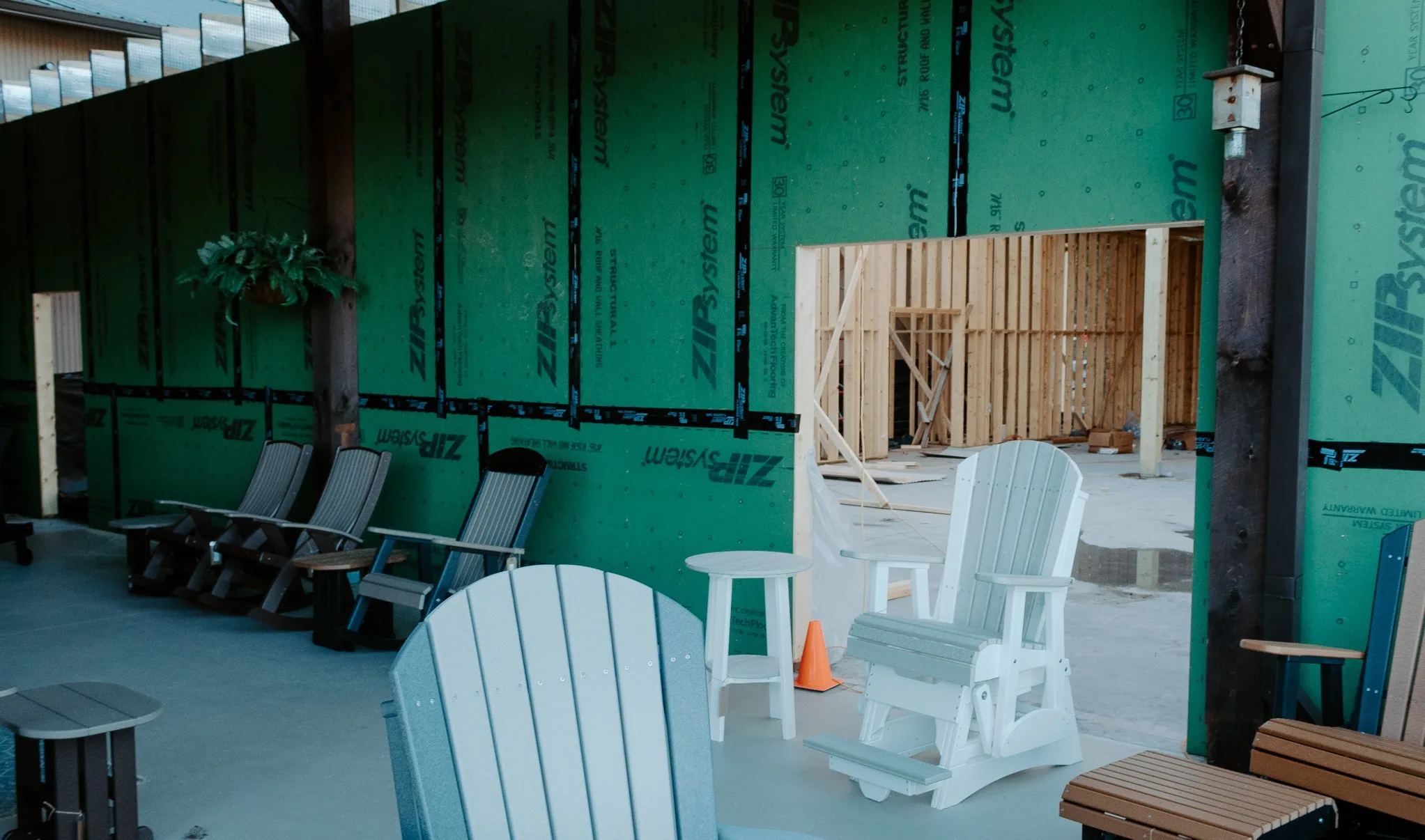 Image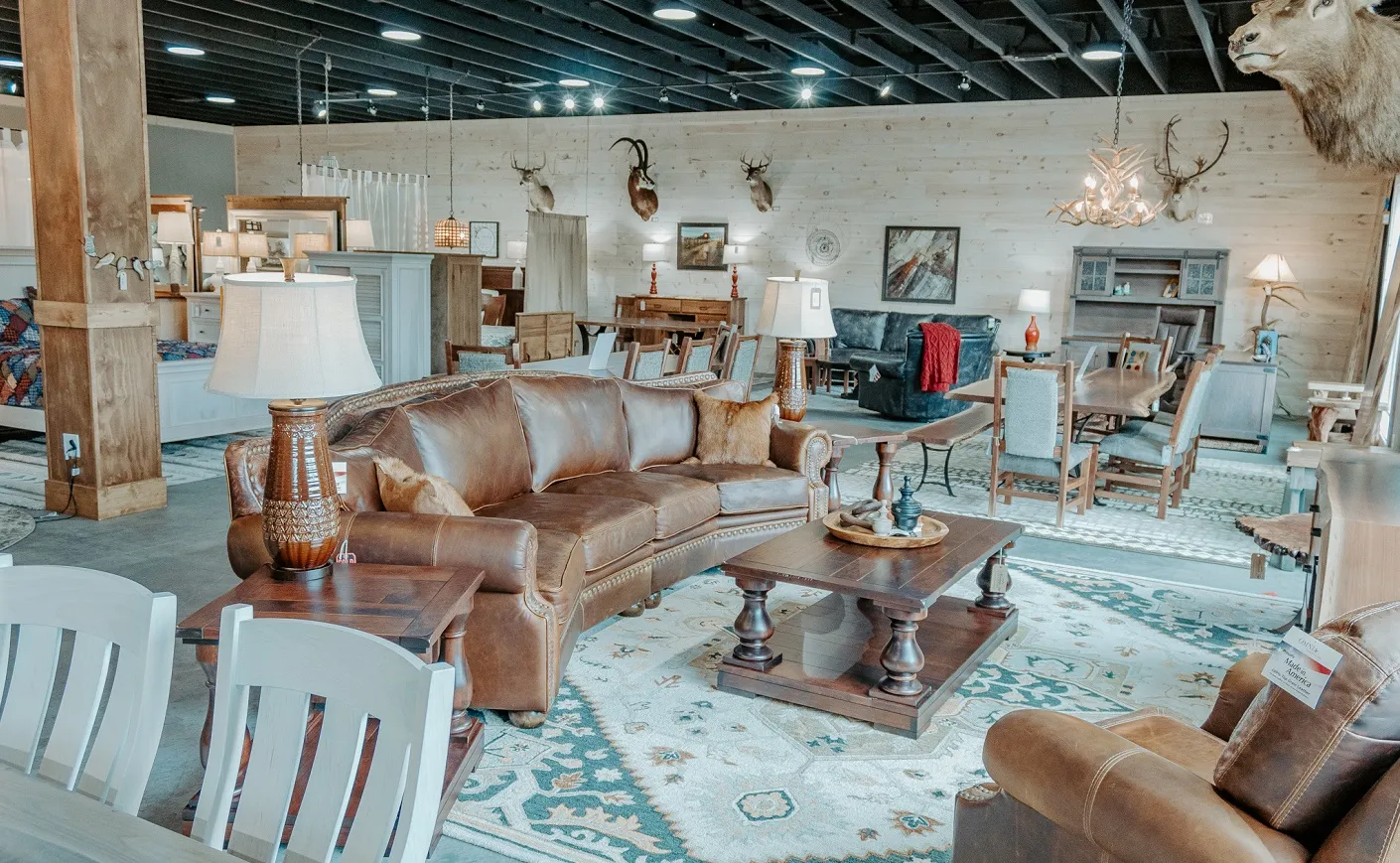 Image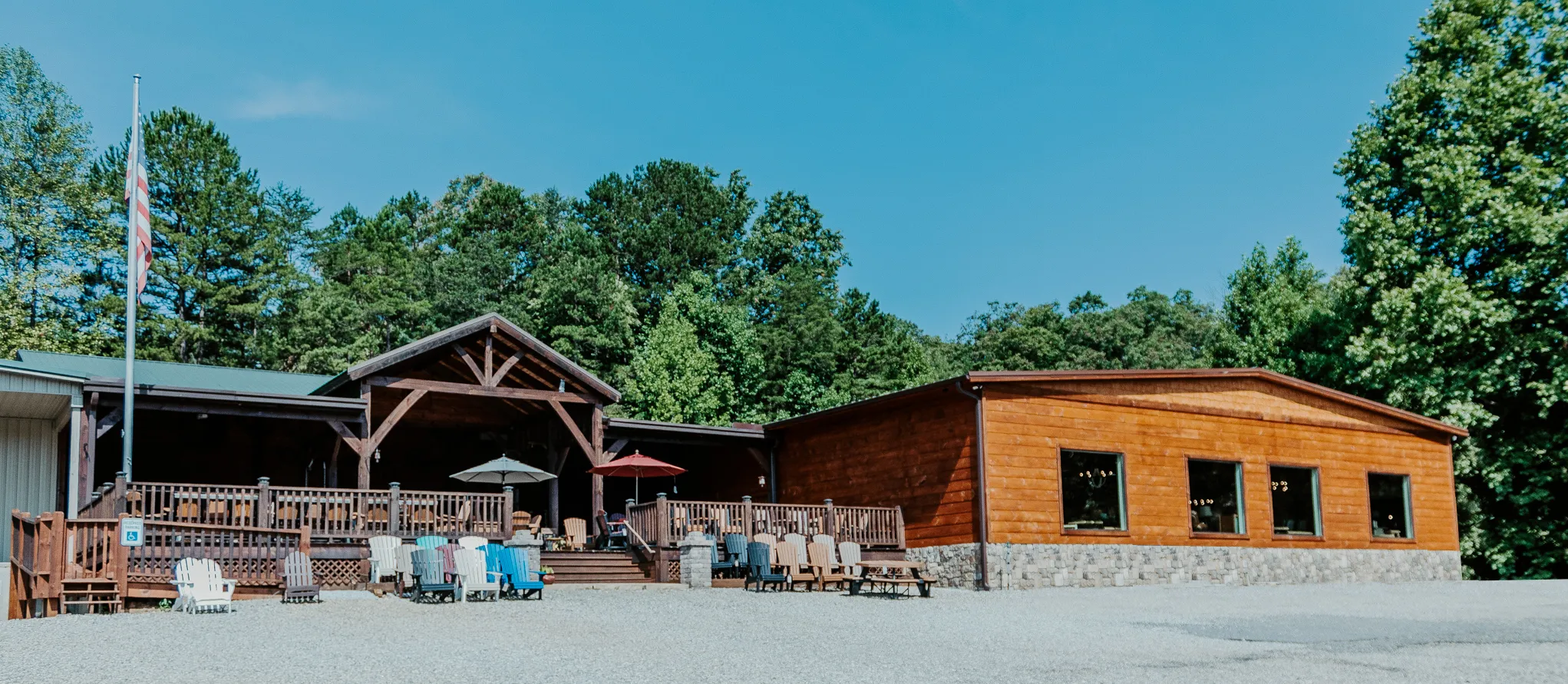 2022 Current photo of the store
We're so thankful for all our customers and community.
– Mountain Top Furniture –