Design Your Rustic Dining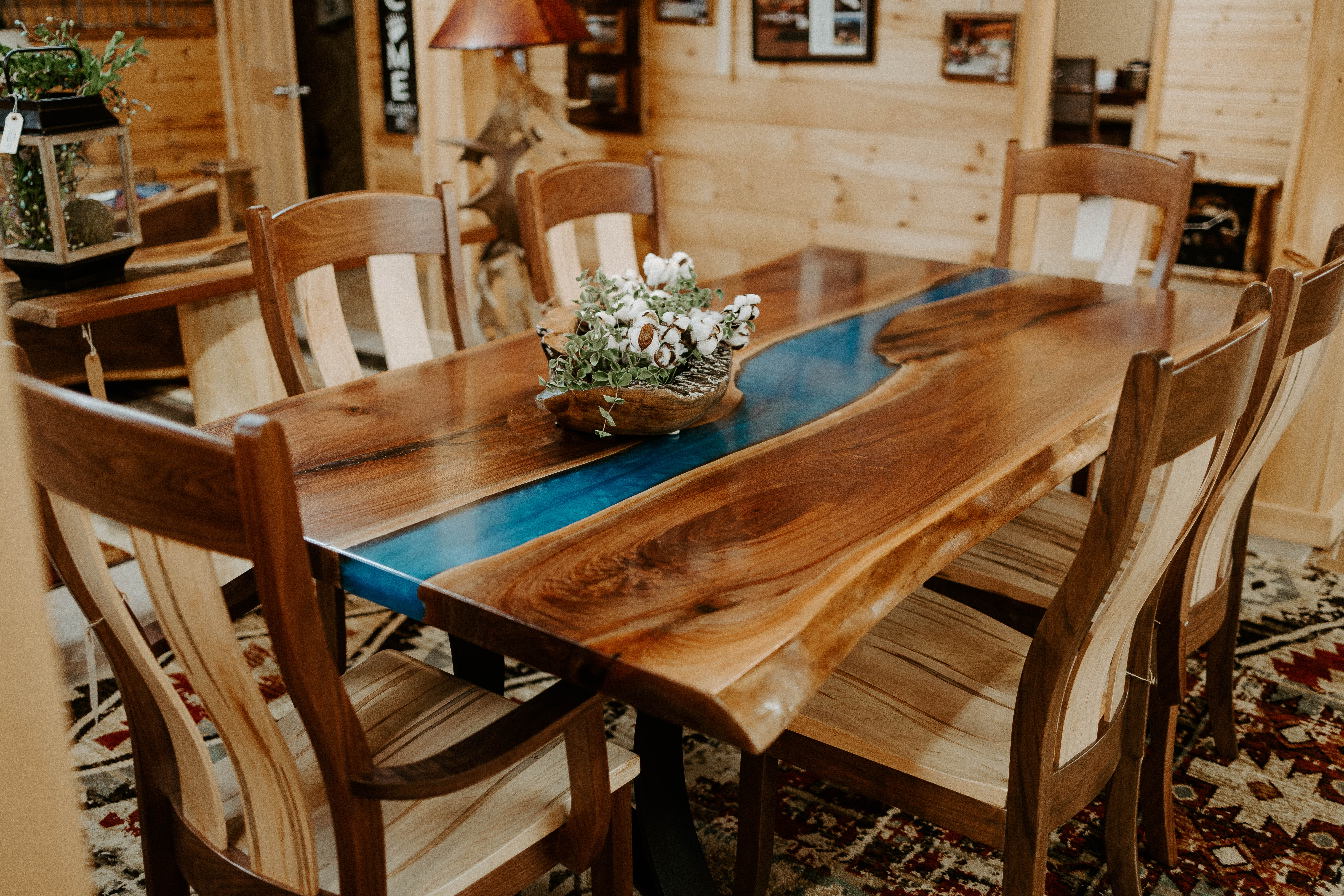 Gather & Enjoy Solid Wood Amish-Made Dining Furniture
Choose Your Slab 
When creating your uniquely crafted rustic dining table, start by picking your wood type and table top size for a custom slab. Our solid wood slabs come from maple and walnut trees filled in with richly colored epoxy, river rock, and always include a live edge. If you prefer no color fill or accent, a natural slab is beautiful and timeless. 
*We stock slab tops for custom tables, so make sure to visit us in store to see our current stock and selection. If we don't have quite the size you need, we're glad to custom order it for you.
Image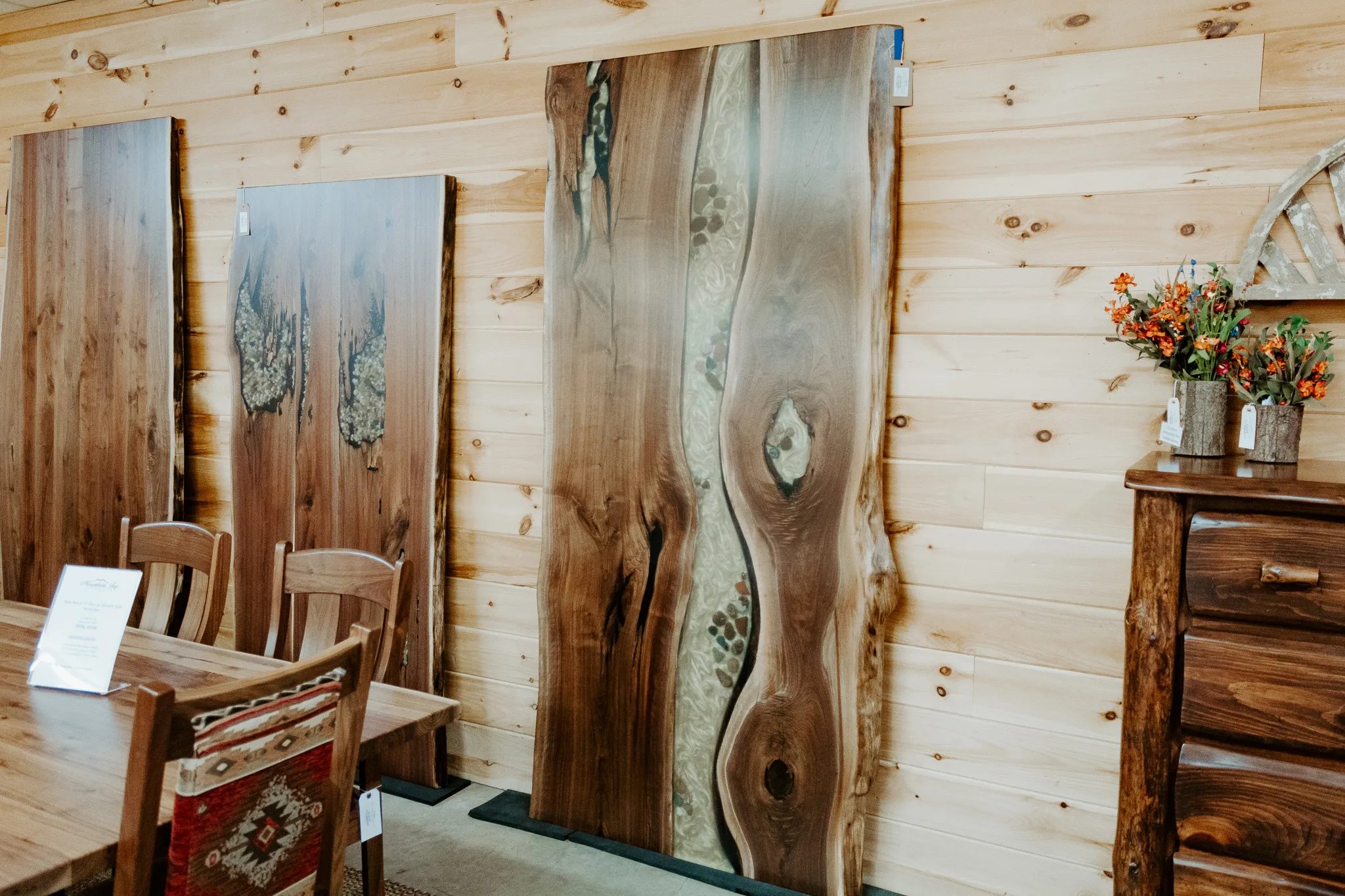 Epoxy Options
If you're interested in an accent for your slab table, consider an colored epoxy river or a river rock accent. We have colors varying from neutral earth tones such as copper, sand or pearl to brighter colors like margarita green, ocean blue or deep red. 
Customer Favorites
River Rock Slab
Earth Blue River Slab
Pearl River Slab
Copper River Slab
Image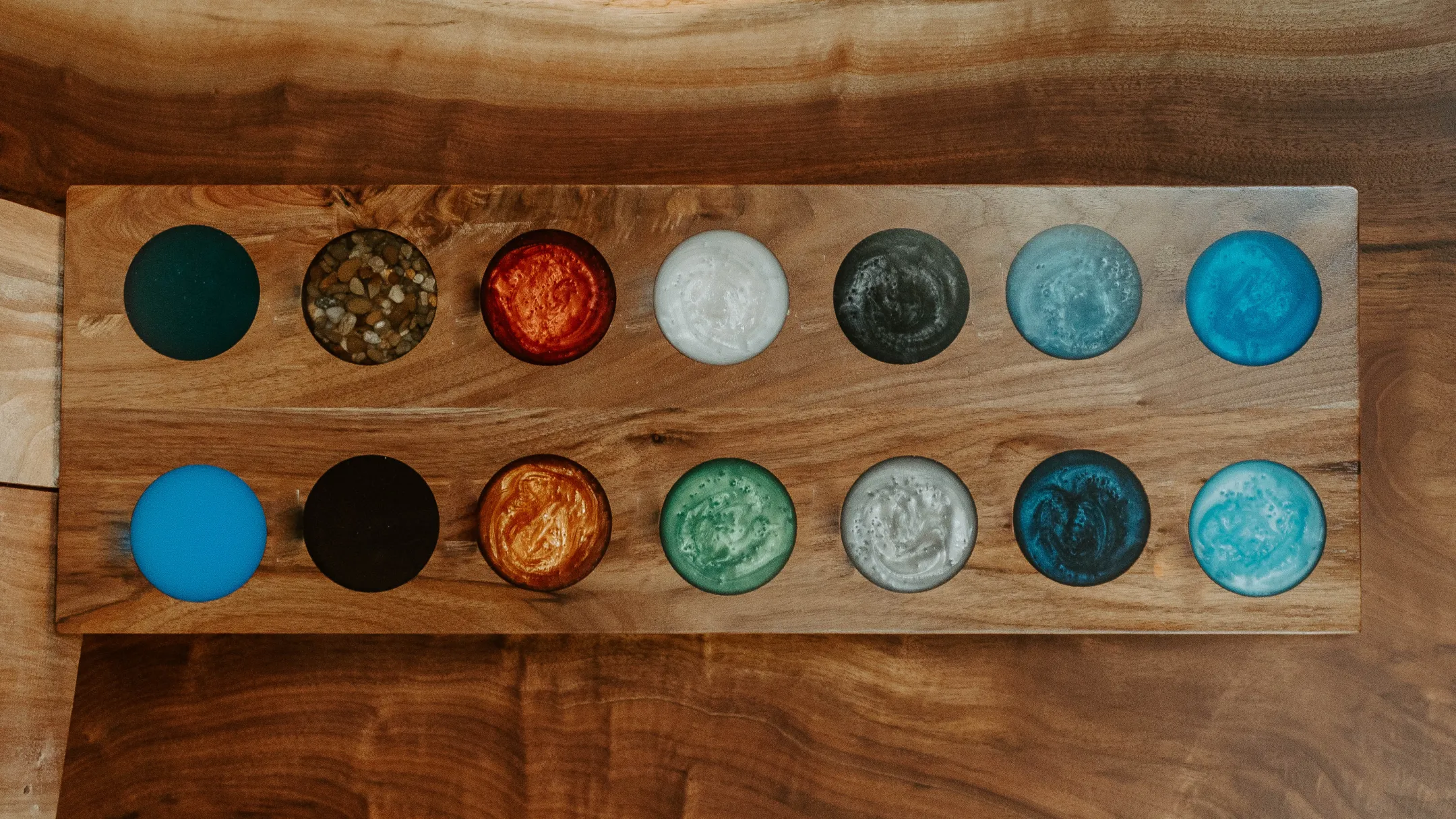 Choose Your Chair
From walnut to barnwood or velvet and burlap upholstery, choose a quality Amish-made chair that fits your home. Many chairs include arms and can be customized. 
Our Bestsellers
Austin Chair
Rustic Oak Chair
Galveston Chair with Cherry
Image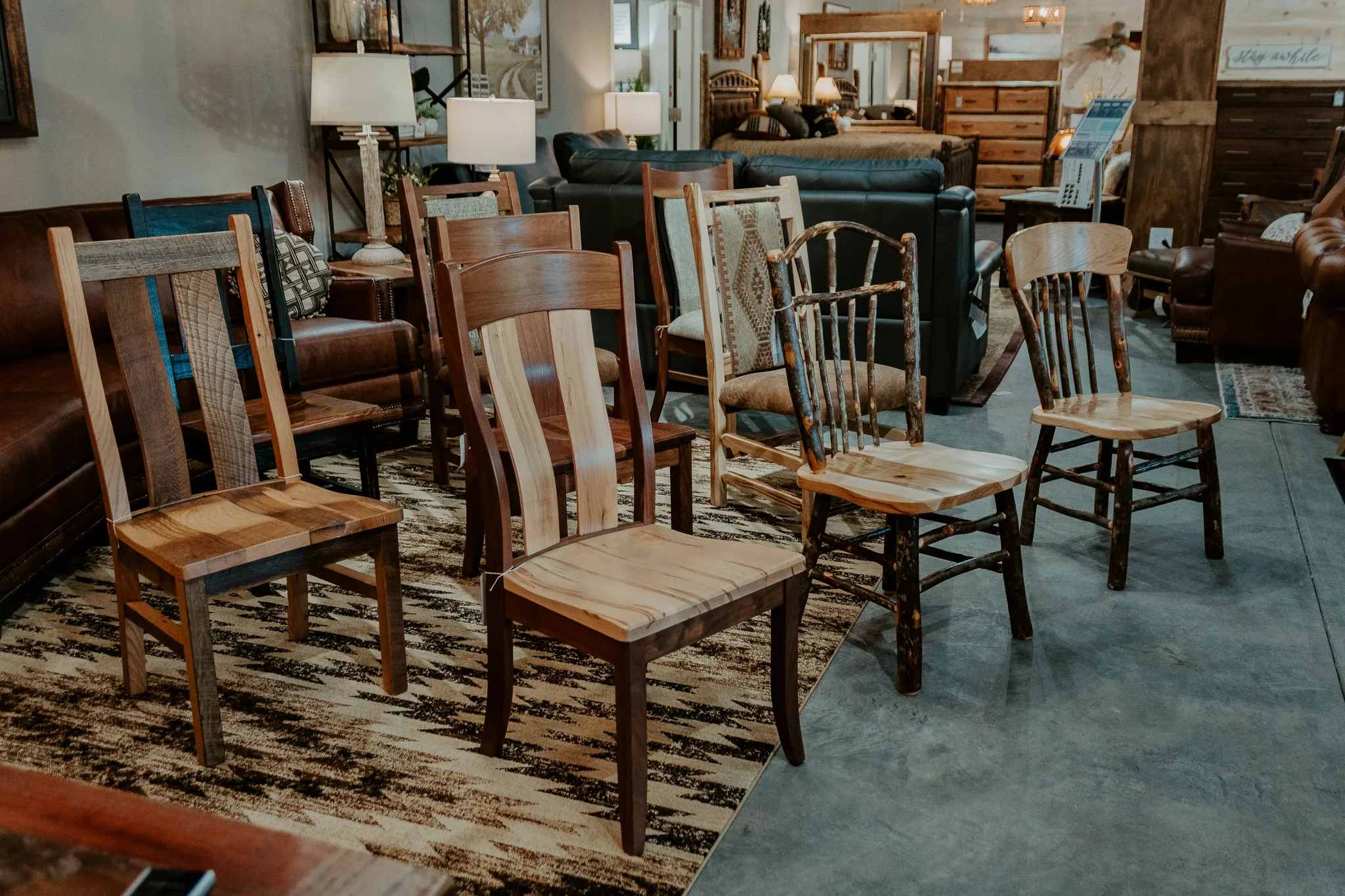 Choose Your Base
Find a one-of-a-kind base for your table ranging from sleek metal styles to unique tree trunks. Each base is unique and can be found in our store.
Customer Favorites
Single Stump Base
Golden Gate Base
Stanton Metal Base
For more information about our available slabs, table base options, or our available wood and fabric options, please call 706 745 9410. 
Image