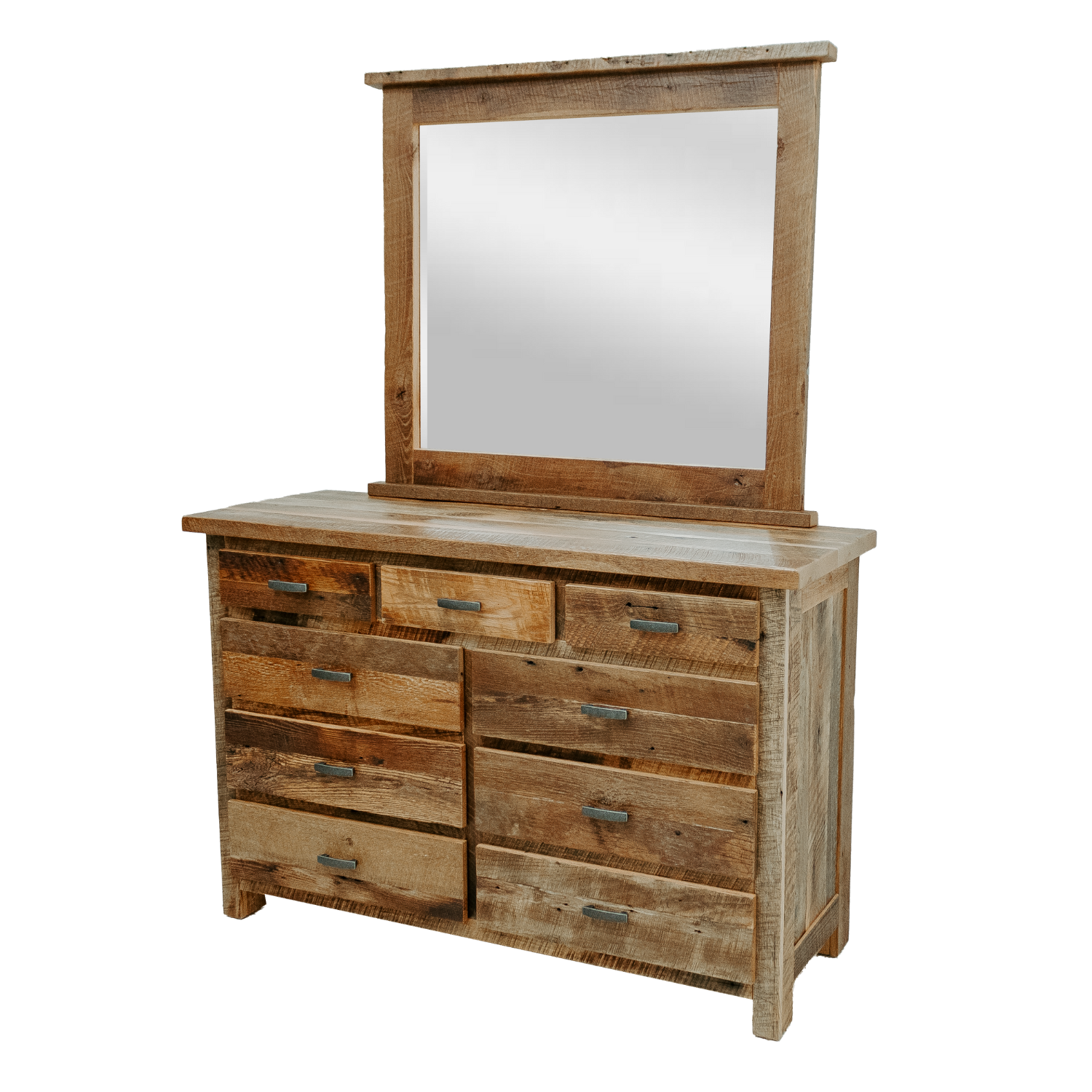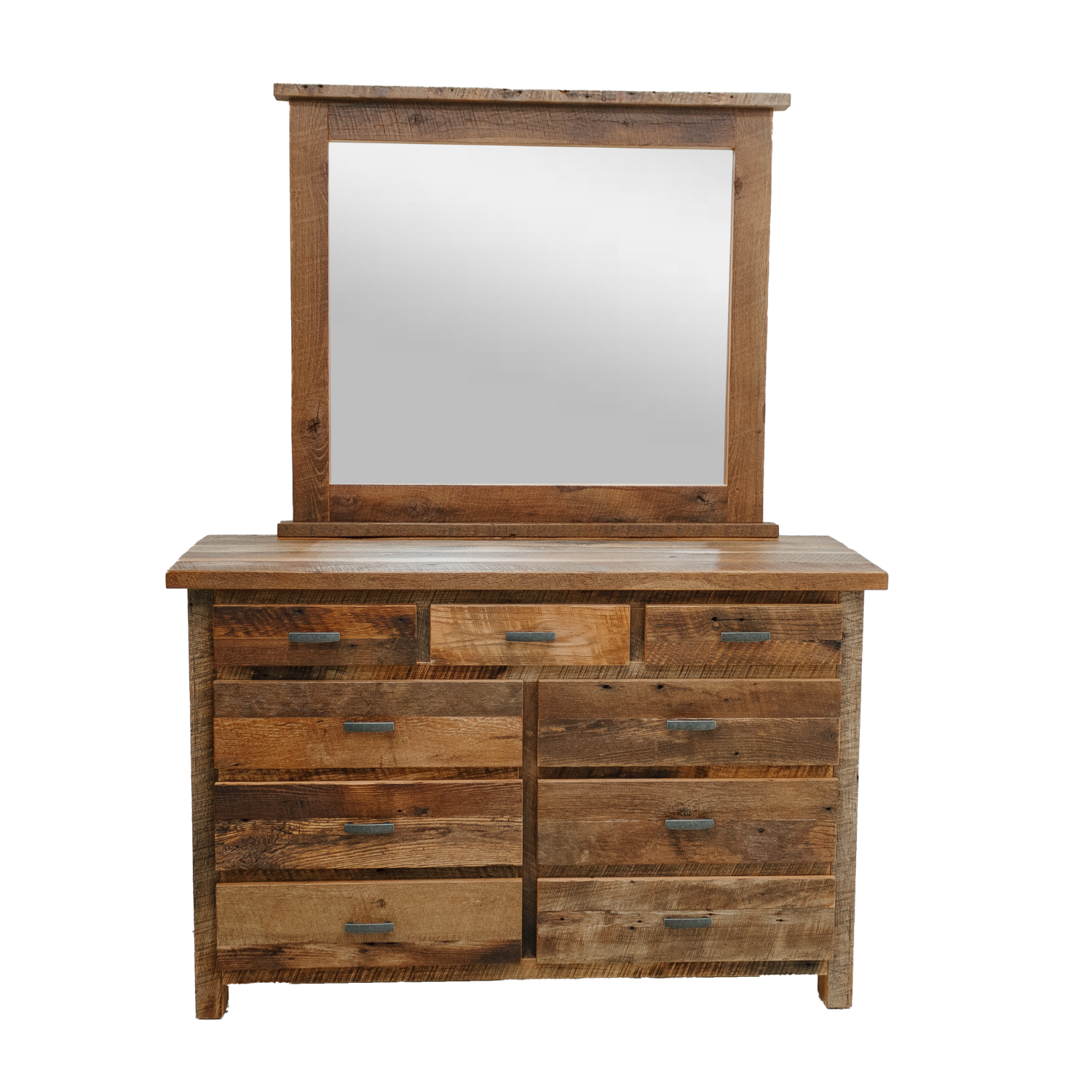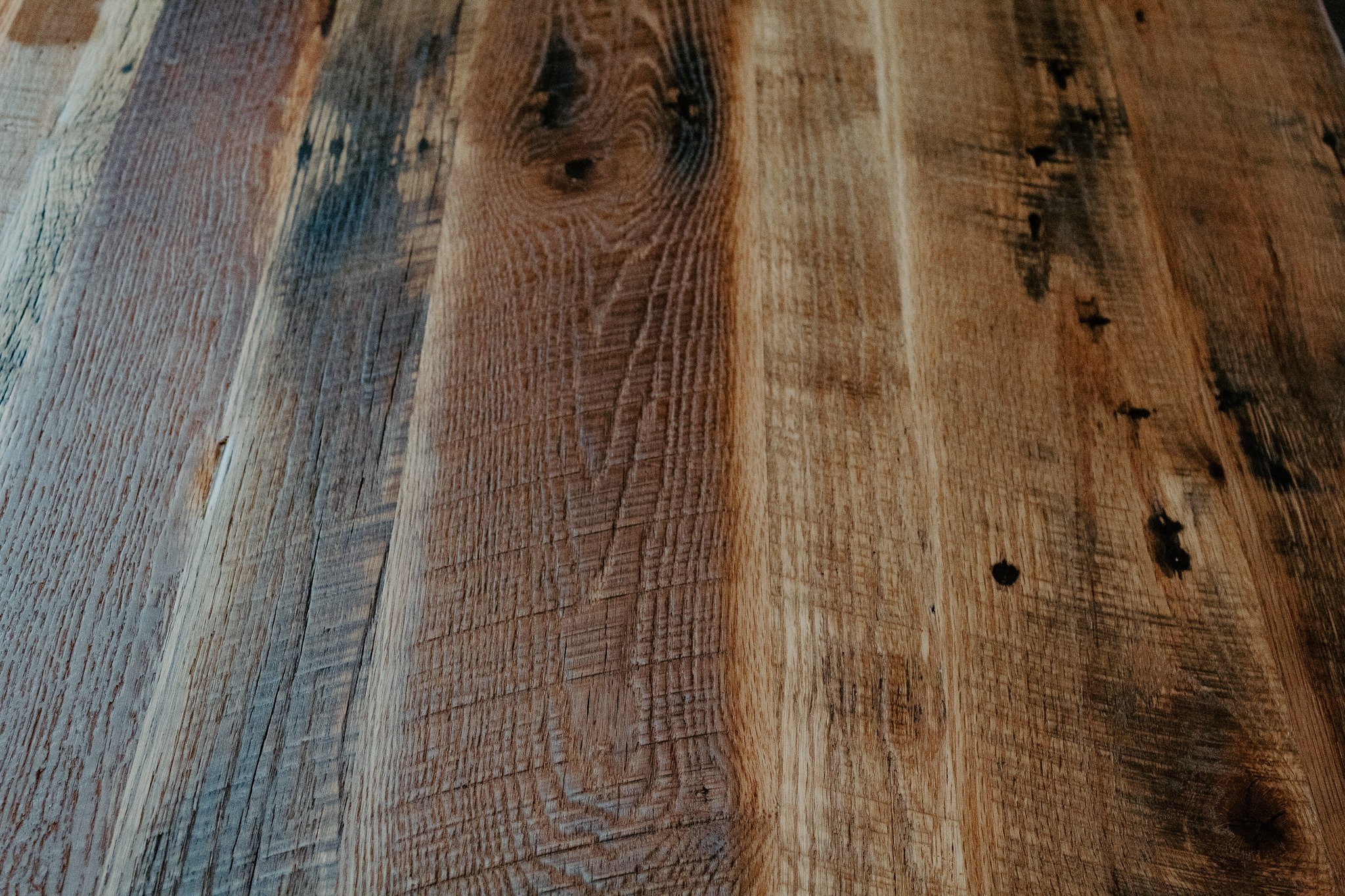 About this Product
The Homestead nine-drawer dresser highlights the earthy look of unstained barnwood furniture. Despite its reclaimed nature and natural distress, this dresser has a signature Amish finish that is smooth to the touch that will add to the quality of your bedroom. Available with an optional dresser mirror.
58.5″ W x 39″ H x 20.5″ D
Amish Made
Reclaimed Materials
Made in the USA
Sustainably Made
So many great features
The Homestead dresser tells countless stories of life on the farm! Each board of reclaimed barnwood adds to the uniqueness of this furniture collection. We show this piece in a natural finish, but you can add stain to the barnwood if you would like to change the look to better match the style of your mountain home!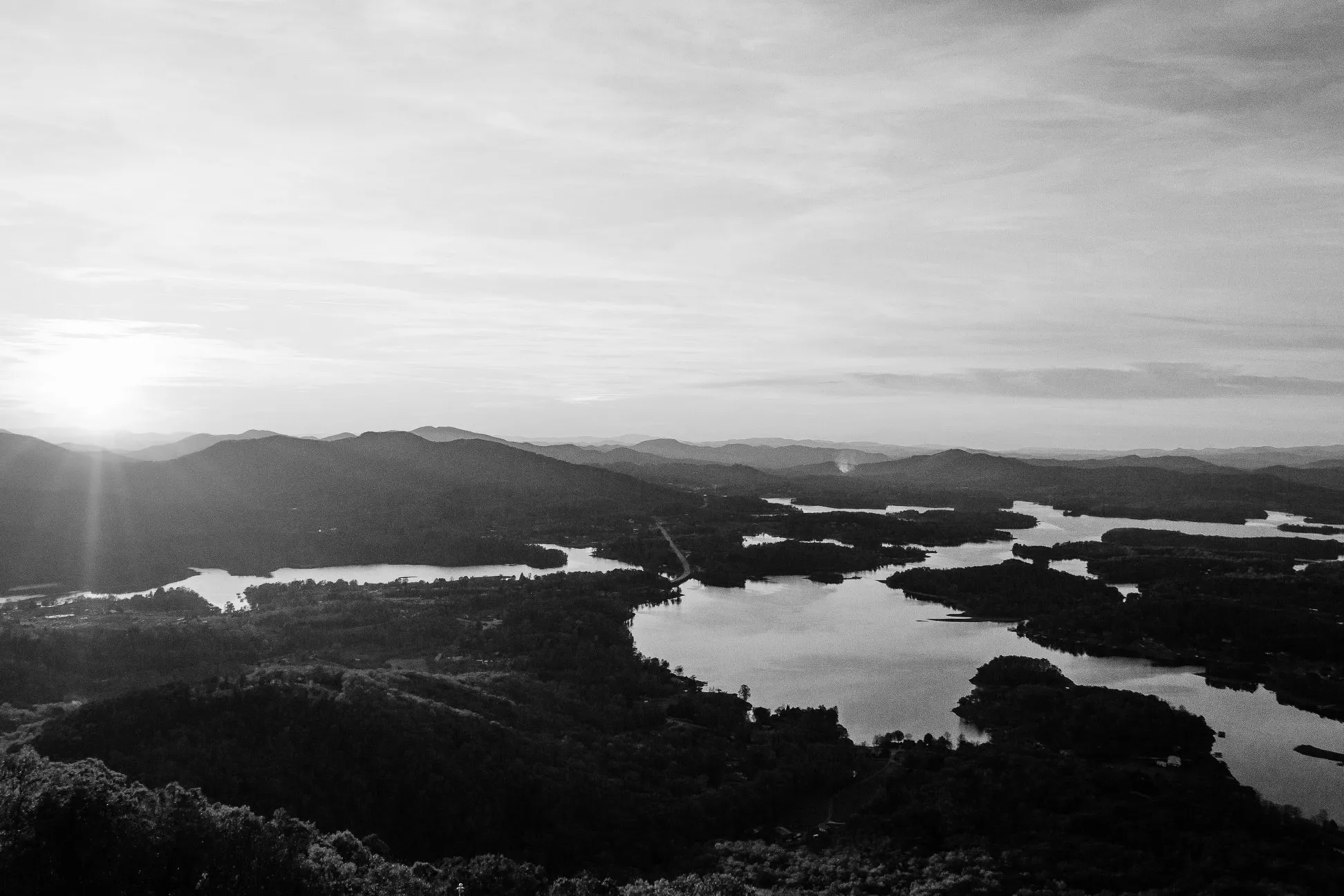 Mountaintop Furniture has been the greatest experience I have had purchasing furniture ever. The cabin furniture I have bought there is just beautiful. I love it! I was so lucky to have Brook as my sales associate and she has been fantastic to work with. She has the best customer service skills ever and is very knowledgeable in all that Mountain Top sells. She makes sure I get exactly what I want and the price I want to pay. If you need beautiful, quality furniture and beautiful, quality outside furniture, too, ask for Brook when you visit there. I promise you will love the experience.