Amish Country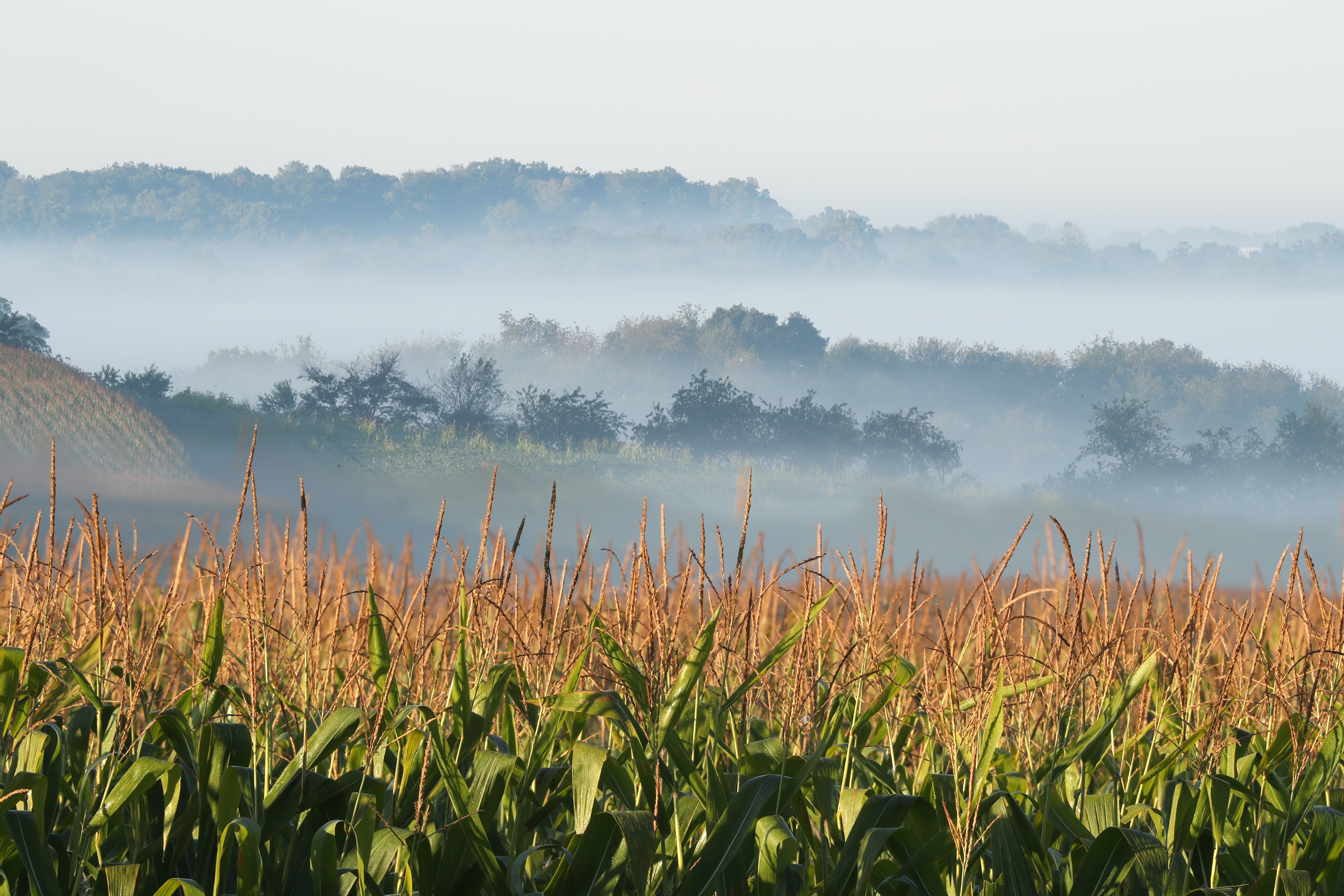 Behind The Curtain - Amish Country
Where It Started
The inception of our handcrafted furniture begins in an Amish woodworking shop. Individual pieces of solid wood are hand selected with special thought and care, knowing that each piece of furniture will tell a story of hard work and family tradition.
The Amish communities we partner with are located in Ohio, Indiana, Pennsylvania, and New York. They live a minimalist lifestyle, choosing to dress plainly and live without technology and electricity in their homes. This allows them to dedicate their time and skill sets fully to their families and their woodworking - it is easy to see their commitment to utmost quality as they spend their whole lives mastering their crafts.
Image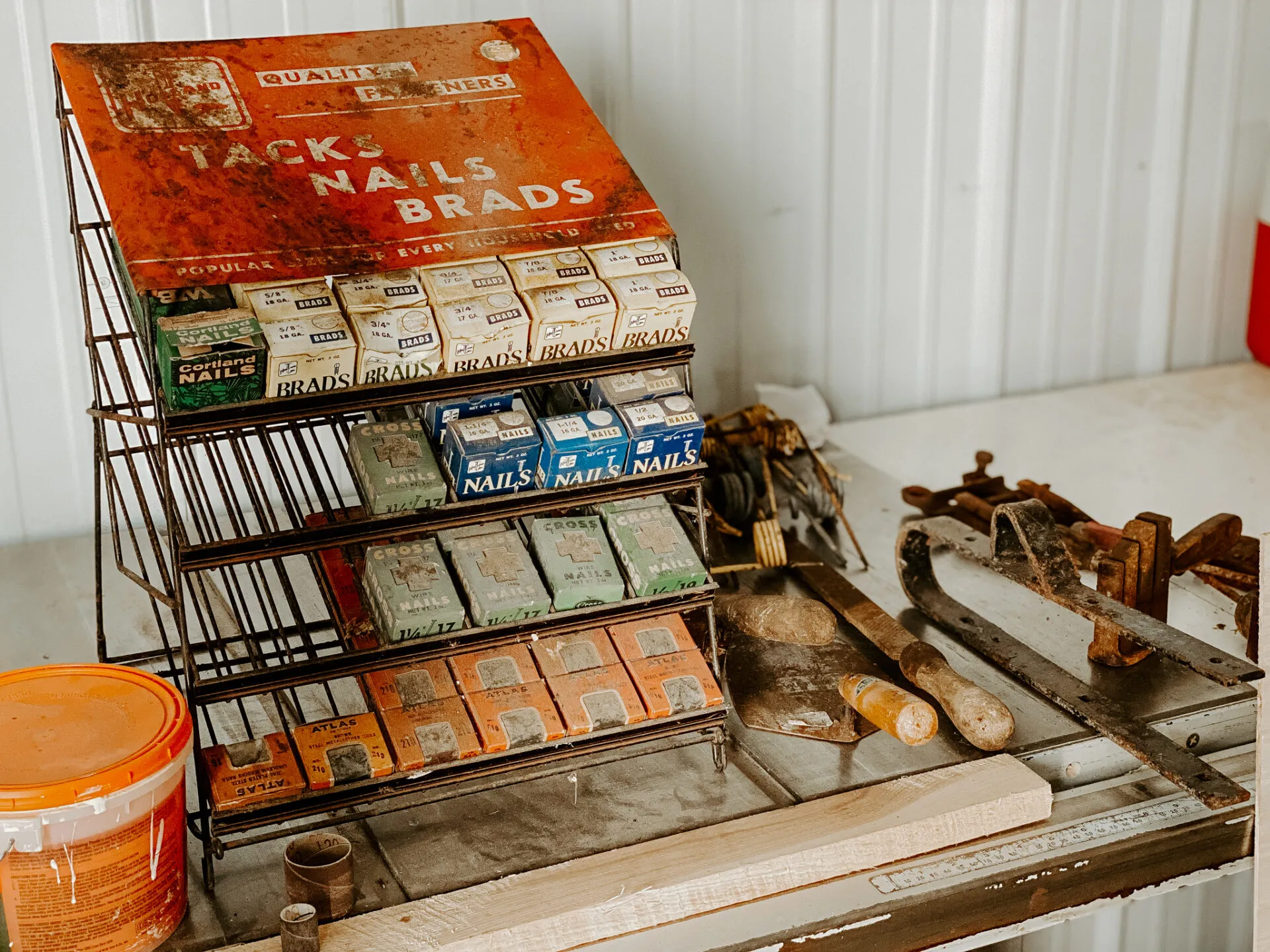 Image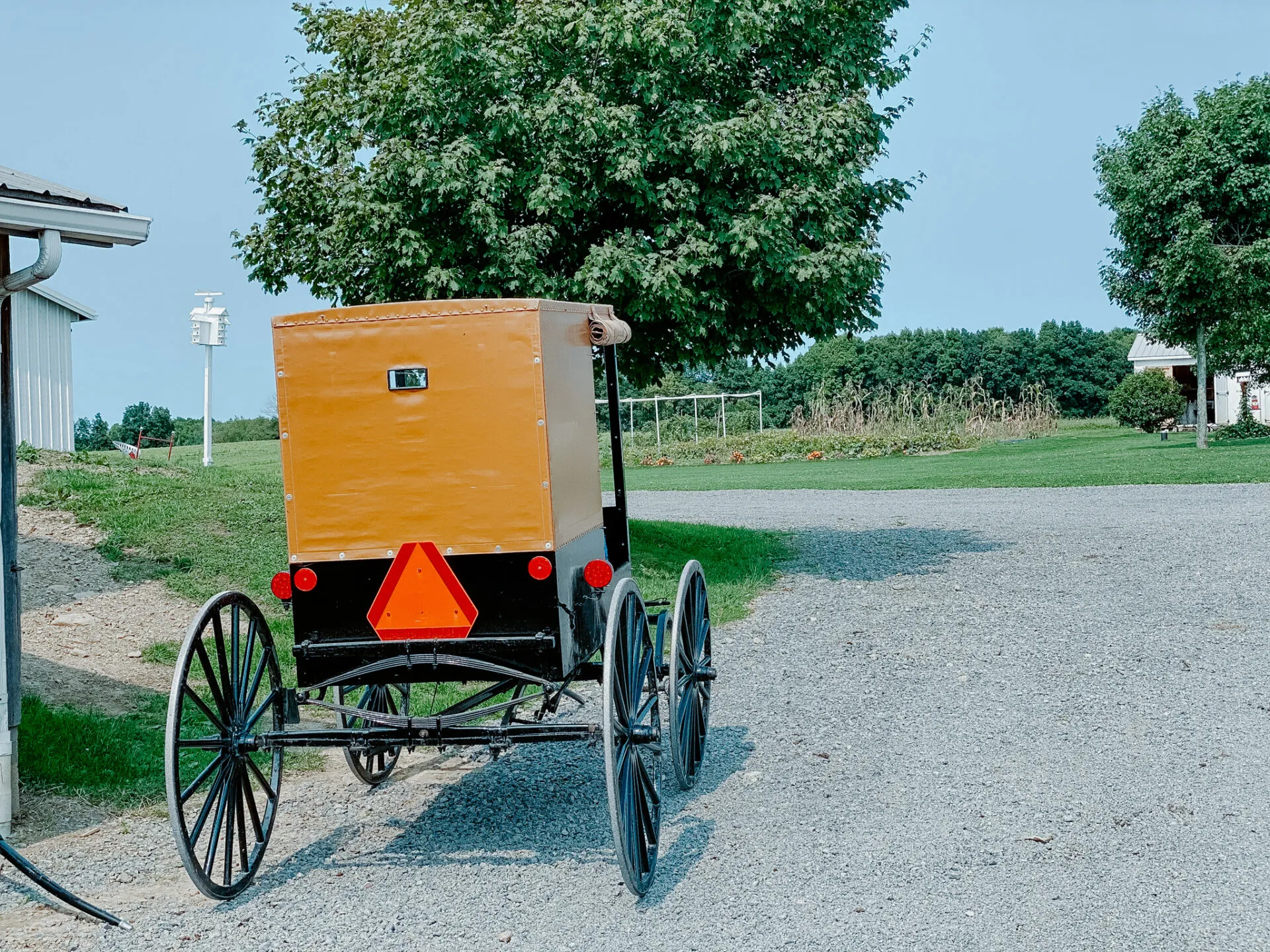 Unfinished Slabs
As we walk through shops and hand select raw slabs, we do so with care to choose pieces with the most knots and grain to accentuate the wood's natural character. These wooden slabs will then be handcrafted to become unique table tops, headboards, and coffee tables.
Image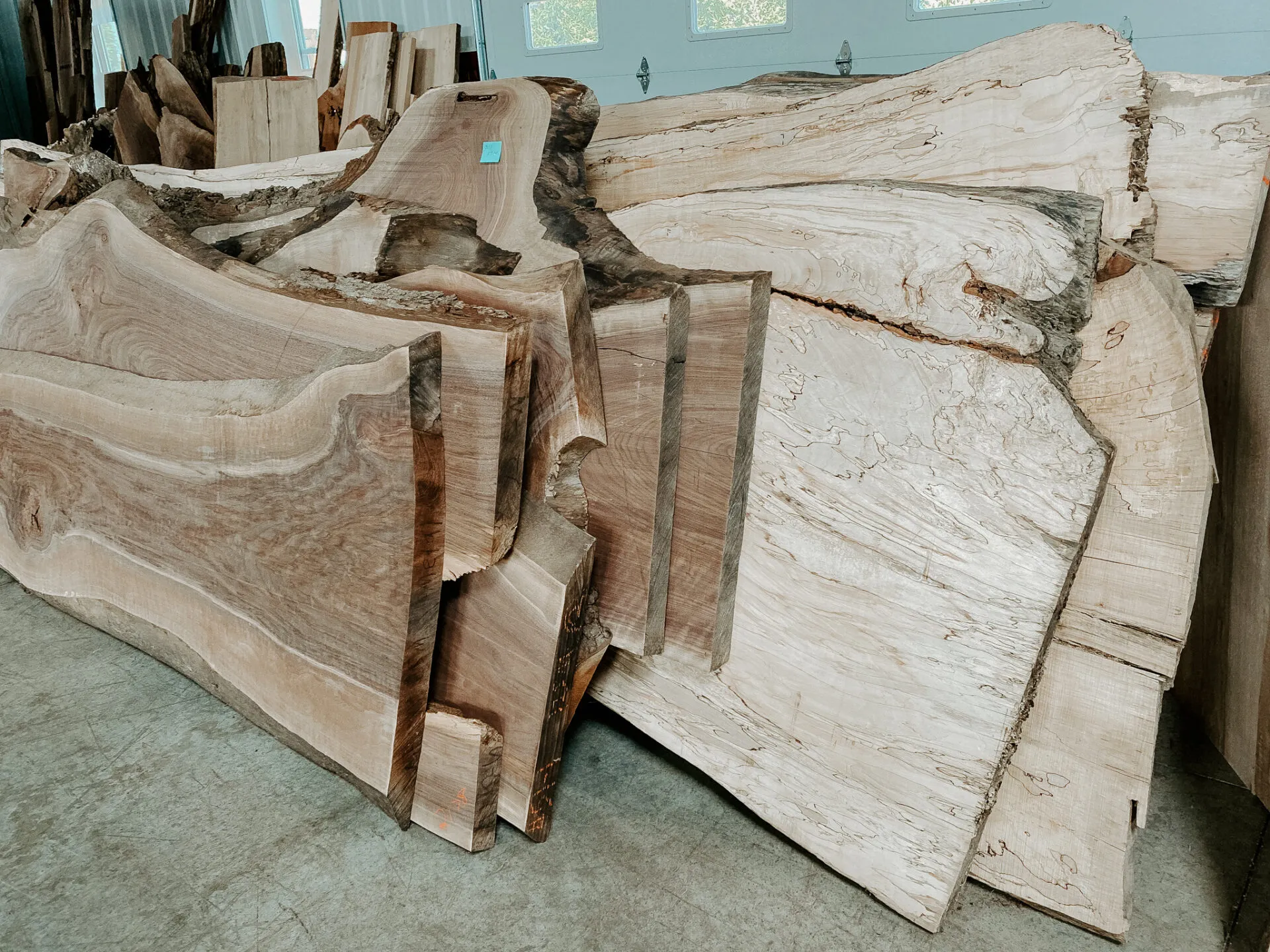 Image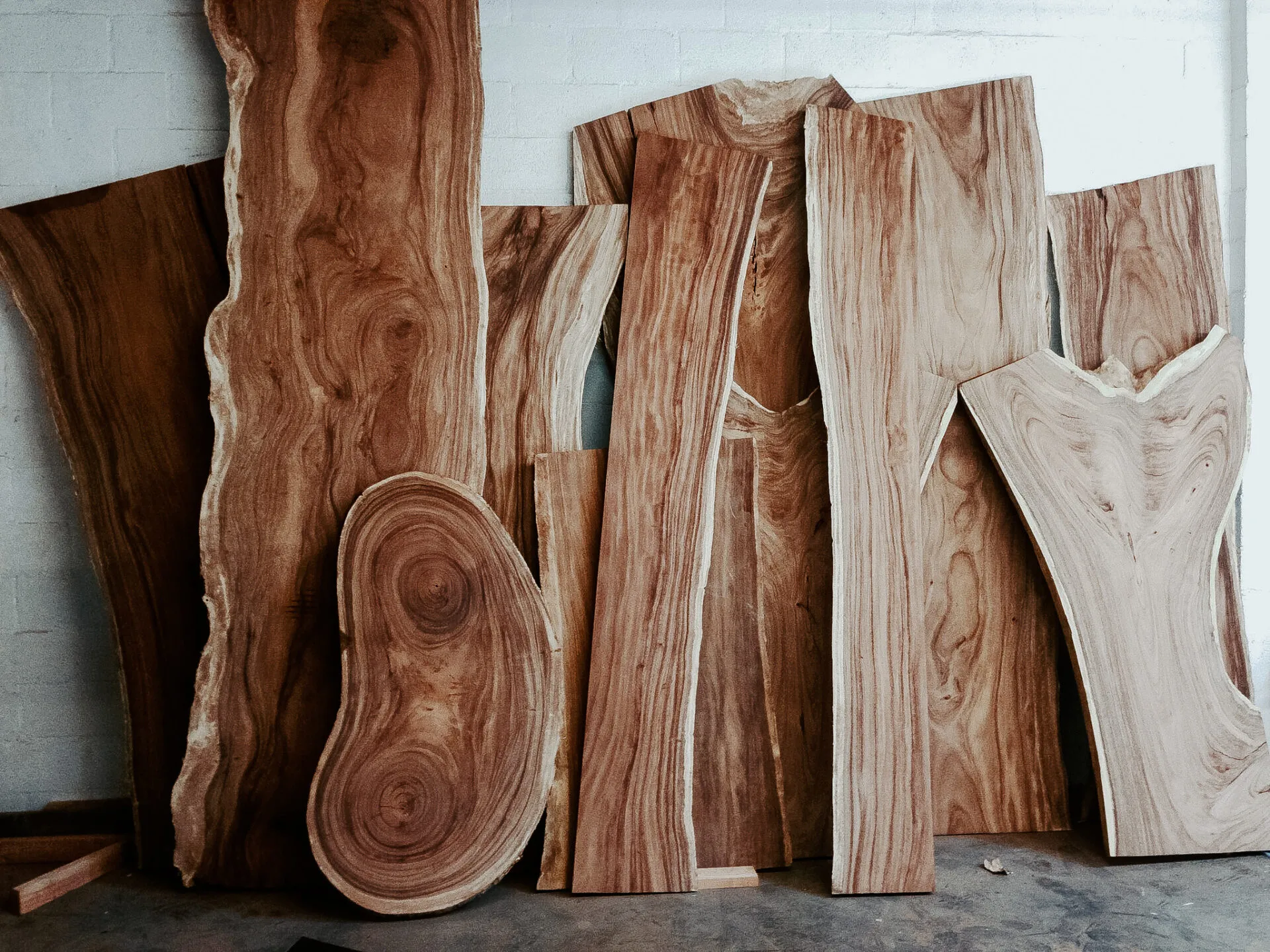 Adding Epoxy
The addition of epoxy to a natural slab is breathtaking! Epoxy is a resin that mimics the appearance of glass without being fragile. The Amish pour the epoxy and let it sit for about three days until it is fully cured as pictured above. A variety of finishes are available including colors, river rock accents, and even clear epoxy.
Image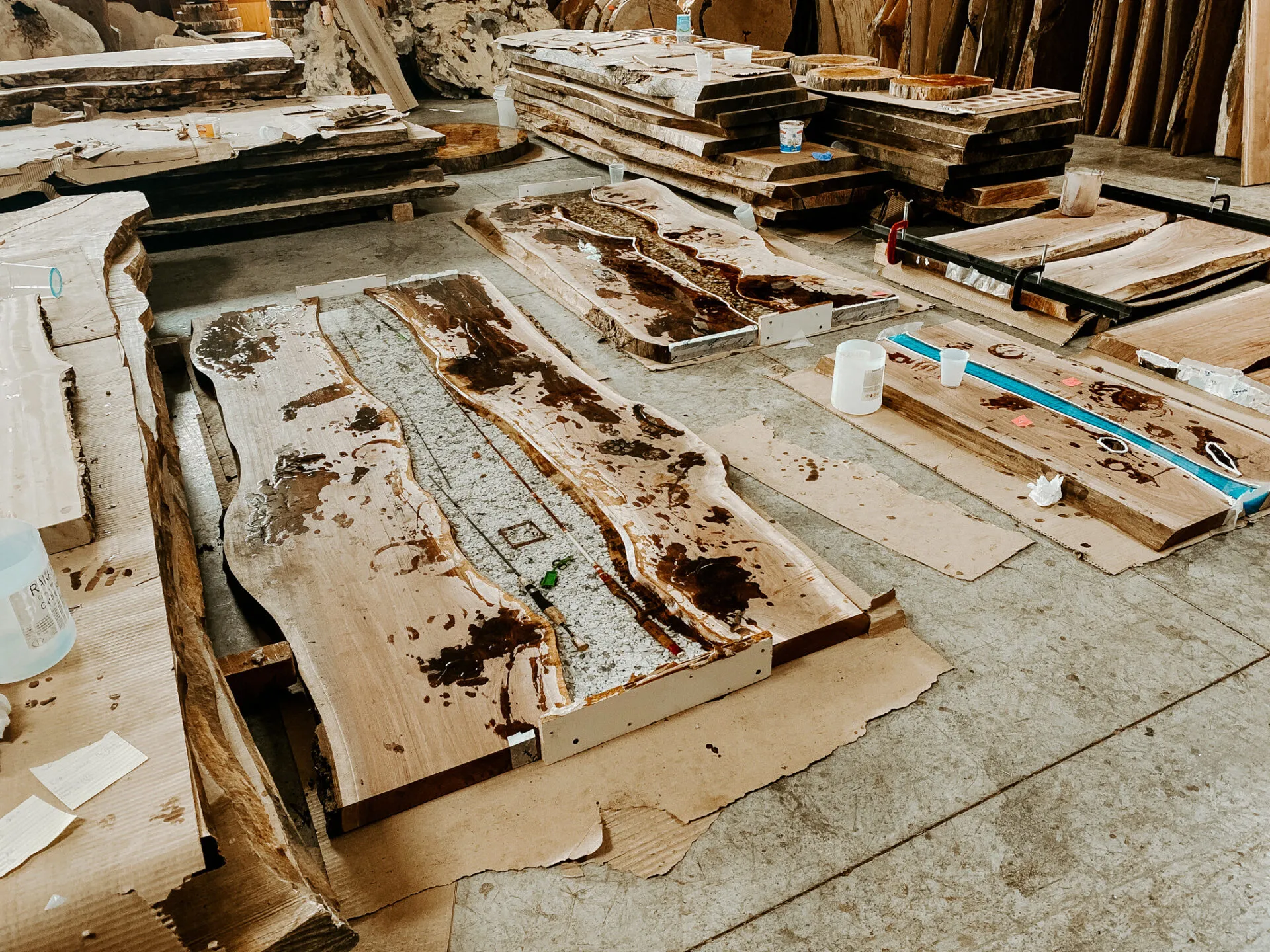 Image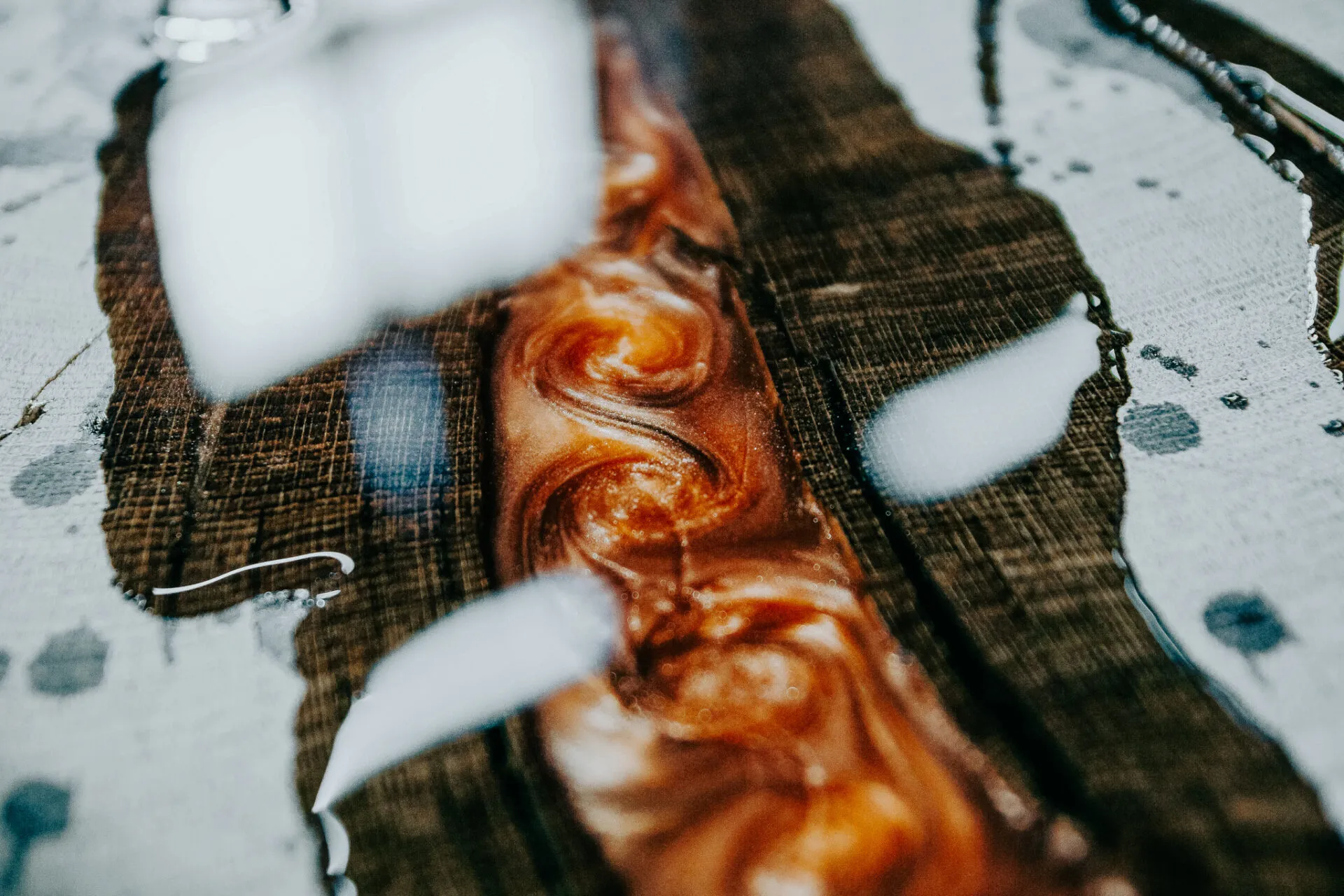 Fractal Burning
Fractal burning is a process where burn patterns are added to wood. It gives slabs an extra hint of character and a unique look!
Image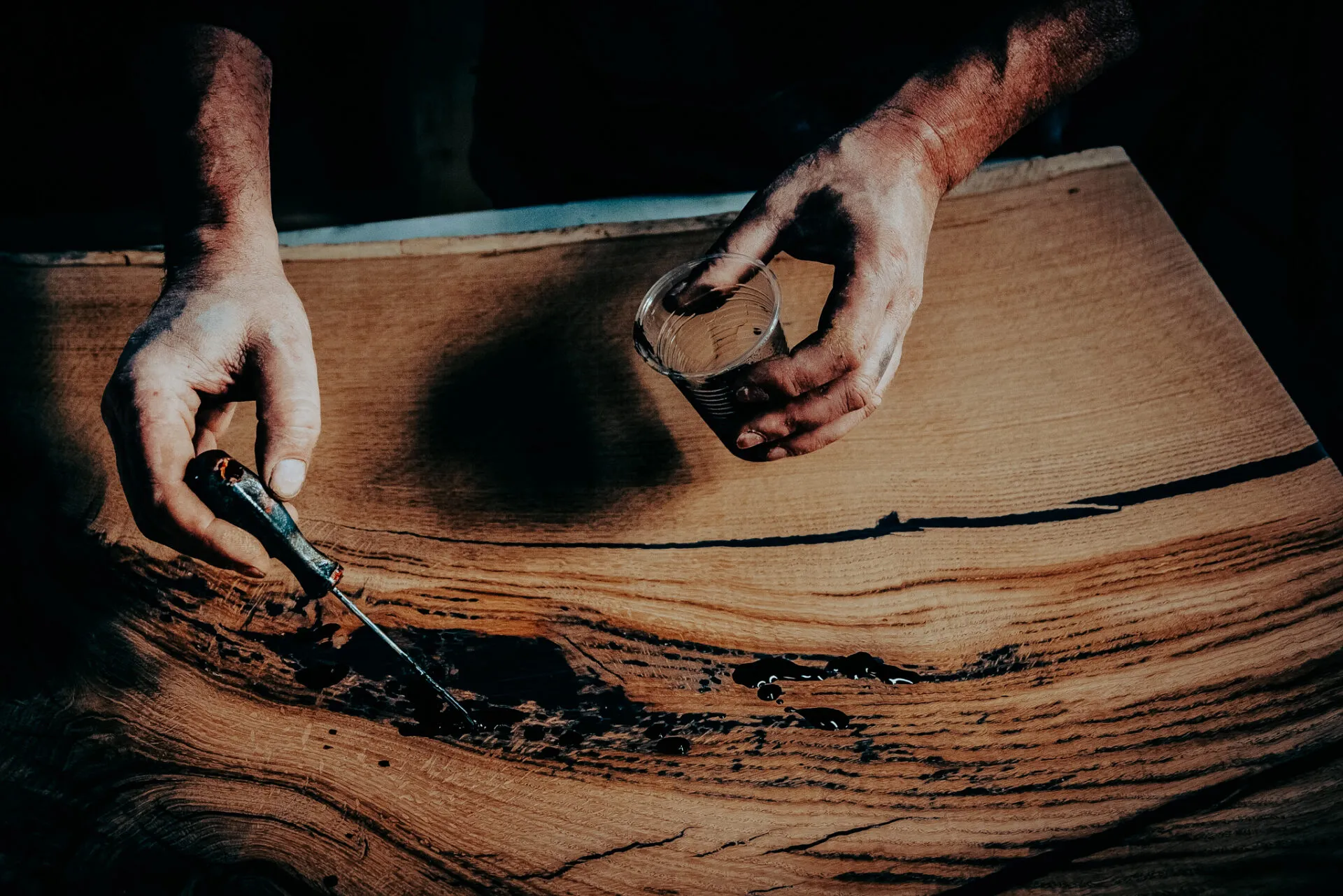 Crafting A Table
Before a table can be complete, knot holes must be filled. After the resin is added to fill the hole, it is sanded down to smooth perfection before being stained and finished. Tables are often "hand planed" to give the boards a more natural and worn feeling.
Image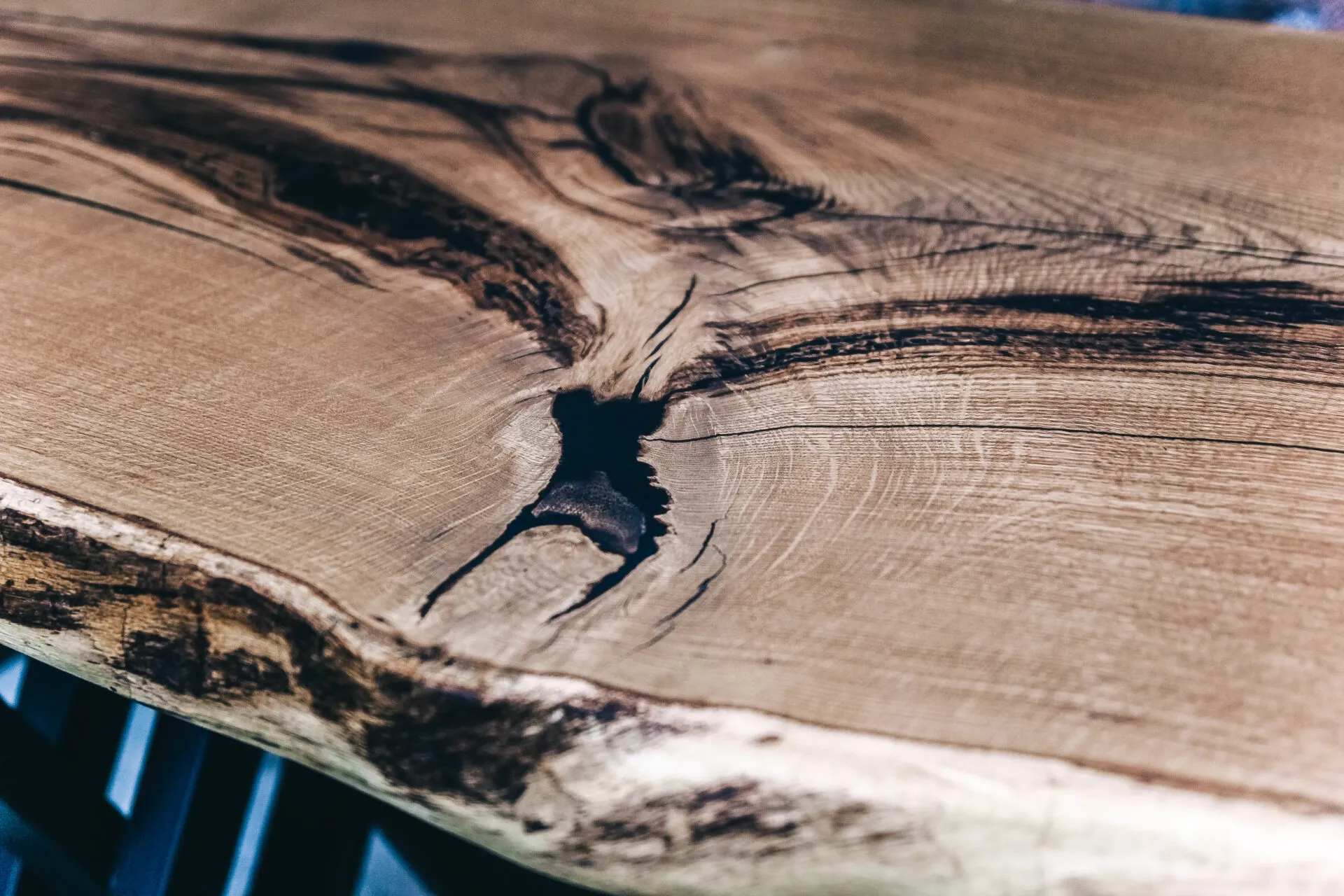 Although the Amish live a modest lifestyle and do not use power, some furniture crafters use diesel powered generators to use power tools, like a table saw, in their woodworking shops. This allows them to continue to craft gorgeous pieces without connecting to the grid and staying true to their minimalist lifestyle.
The finished pieces are delivered to us and placed in our store. We take pride in the quality of our furniture because of the hard work and dedication that is put into it. The Amish are wonderful craftsmen that have mastered their skill set over generations of discipline and innovation while cultivating humility and excellence.