Copper Walnut Slab Table
Table Top: $4,559 | Table Base: $999 | Slabs vary in price
Table Top: #SLABC-96 | Table Base: #2300-50BK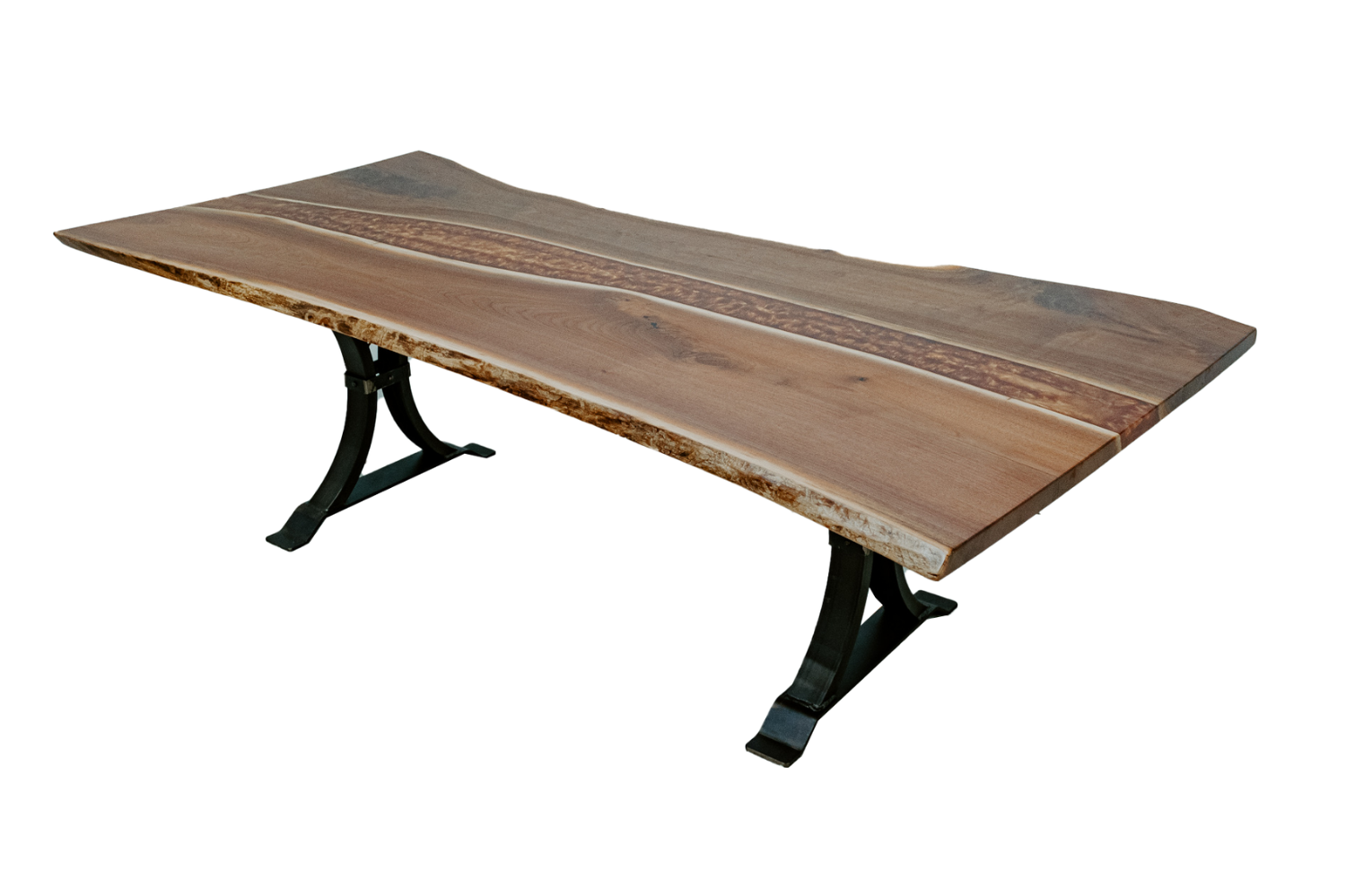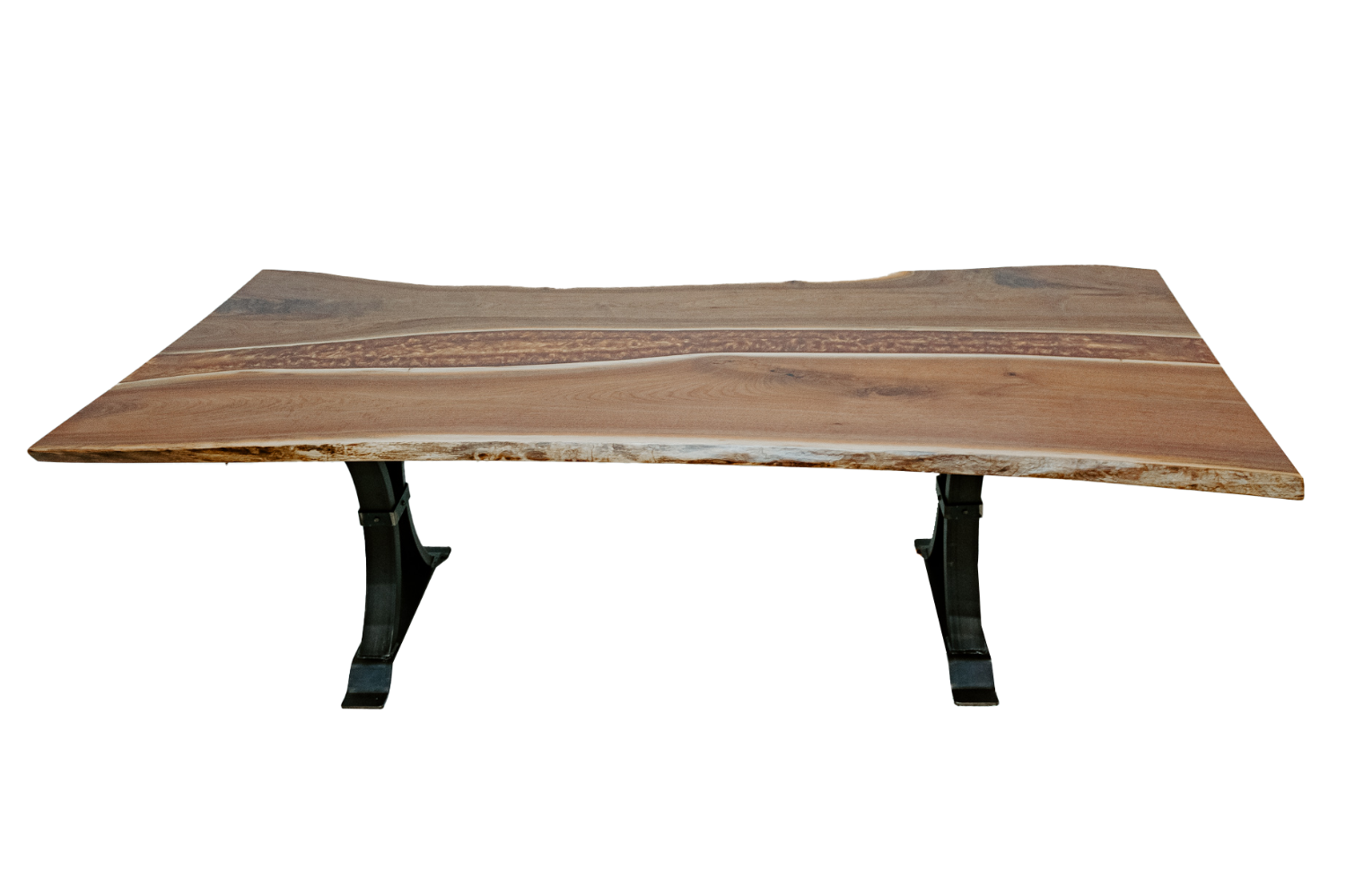 Table Top: $4,559 | Table Base: $999 | Slabs vary in price
Table Top: #SLABC-96 | Table Base: #2300-50BK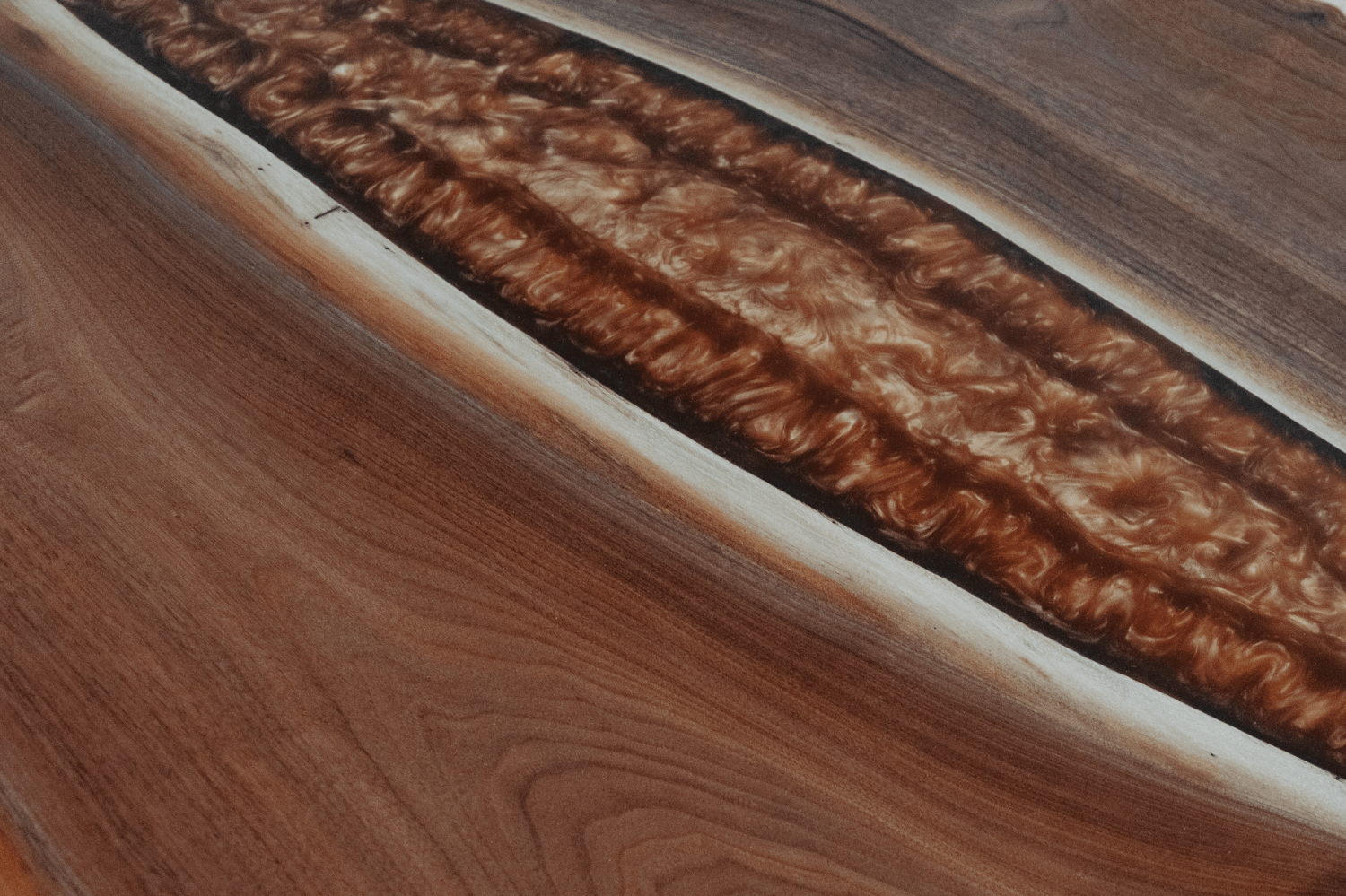 About this Product
Our Copper Walnut Slab Table brings together the raw beauty of a natural wood slab with the handcrafted art of poured epoxy. Our Amish craftsmen take great care when pouring this epoxy copper river, if it is not done carefully and correctly, the finish will bubble and become cloudy.
96" W x 44" D
Due to the use of natural slabs or logs in this product, there may be slight variation in sizing.
Amish Made
Made in the USA
Sustainably Made
Designed by MTF
So many great features
This live edge rustic dining table highlights the warm hues of brown, red and blonde wood in this slab dining tabletop. The copper epoxy river adds to the warm accents and brings out the detail in the woodgrain and rustic knots. This Amish dining table is one-of-a-kind, no two could possibly be identical!
Customize this piece
Choose from the design options below and we'll send you a quote.
Disclaimer: Selecting a custom piece means that an item is made to your specifications. Because of this, every one of our custom orders is final. At Mountain Top Furniture we pride ourselves on using natural materials such as solid wood and leather. Natural variations in character and coloration do not mean a piece is defective, only that it is natural and unique. Colors may appear differently on your screen than they look in person. Please consider this when customizing furniture. All custom orders must have details approved by the customer and are final. Please contact us if you would like to see our full custom order policy. Sunbrella® image(s) provided by Glen Raven, Inc., owner of the Sunbrella registered trademark.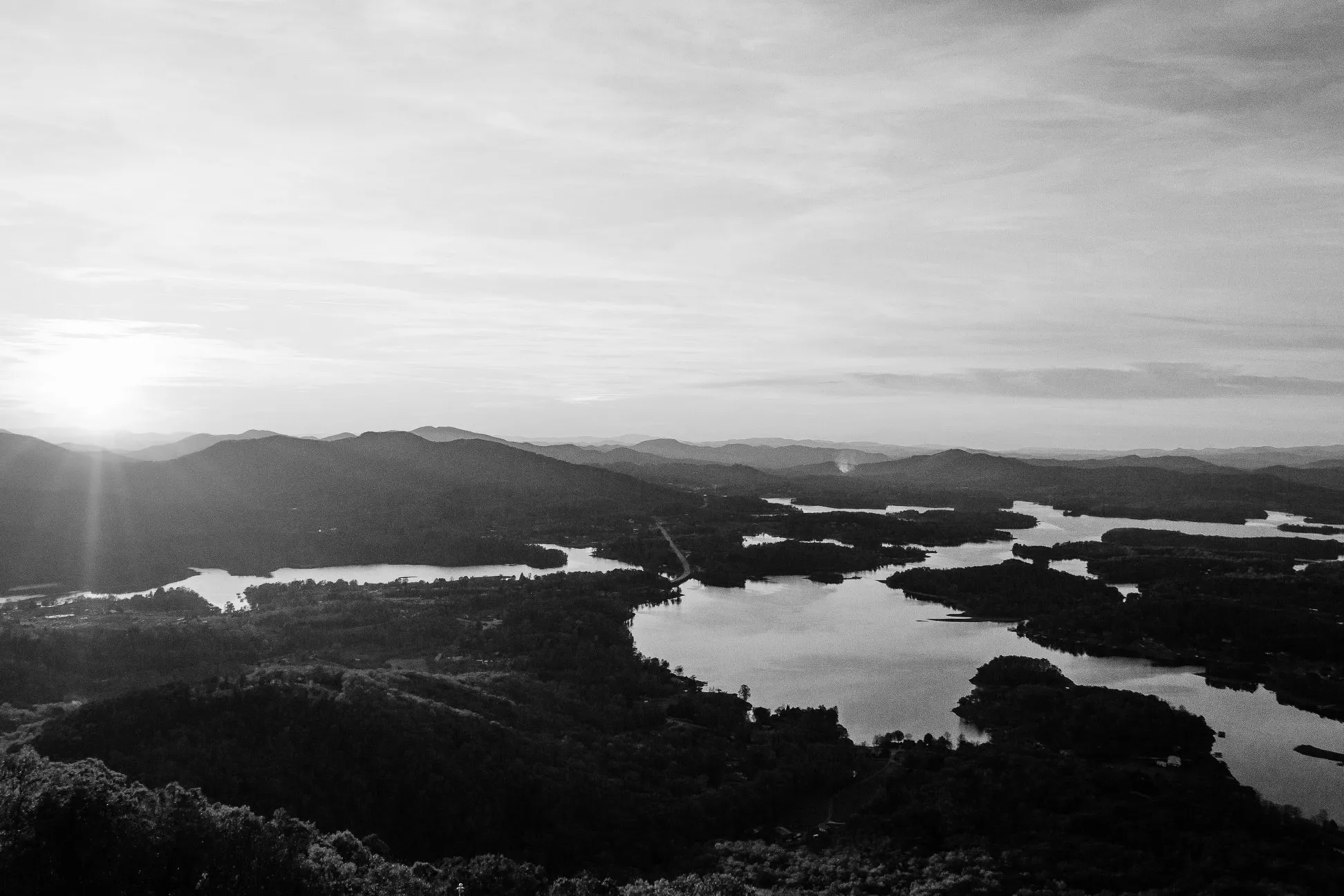 Mountaintop Furniture has been the greatest experience I have had purchasing furniture ever. The cabin furniture I have bought there is just beautiful. I love it! I was so lucky to have Brook as my sales associate and she has been fantastic to work with. She has the best customer service skills ever and is very knowledgeable in all that Mountain Top sells. She makes sure I get exactly what I want and the price I want to pay. If you need beautiful, quality furniture and beautiful, quality outside furniture, too, ask for Brook when you visit there. I promise you will love the experience.