Pearl Walnut Slab Table
Table Top: $6,349 | Table Base: $1,039
Table Top: #145P-84 | Table Base: #FIBASE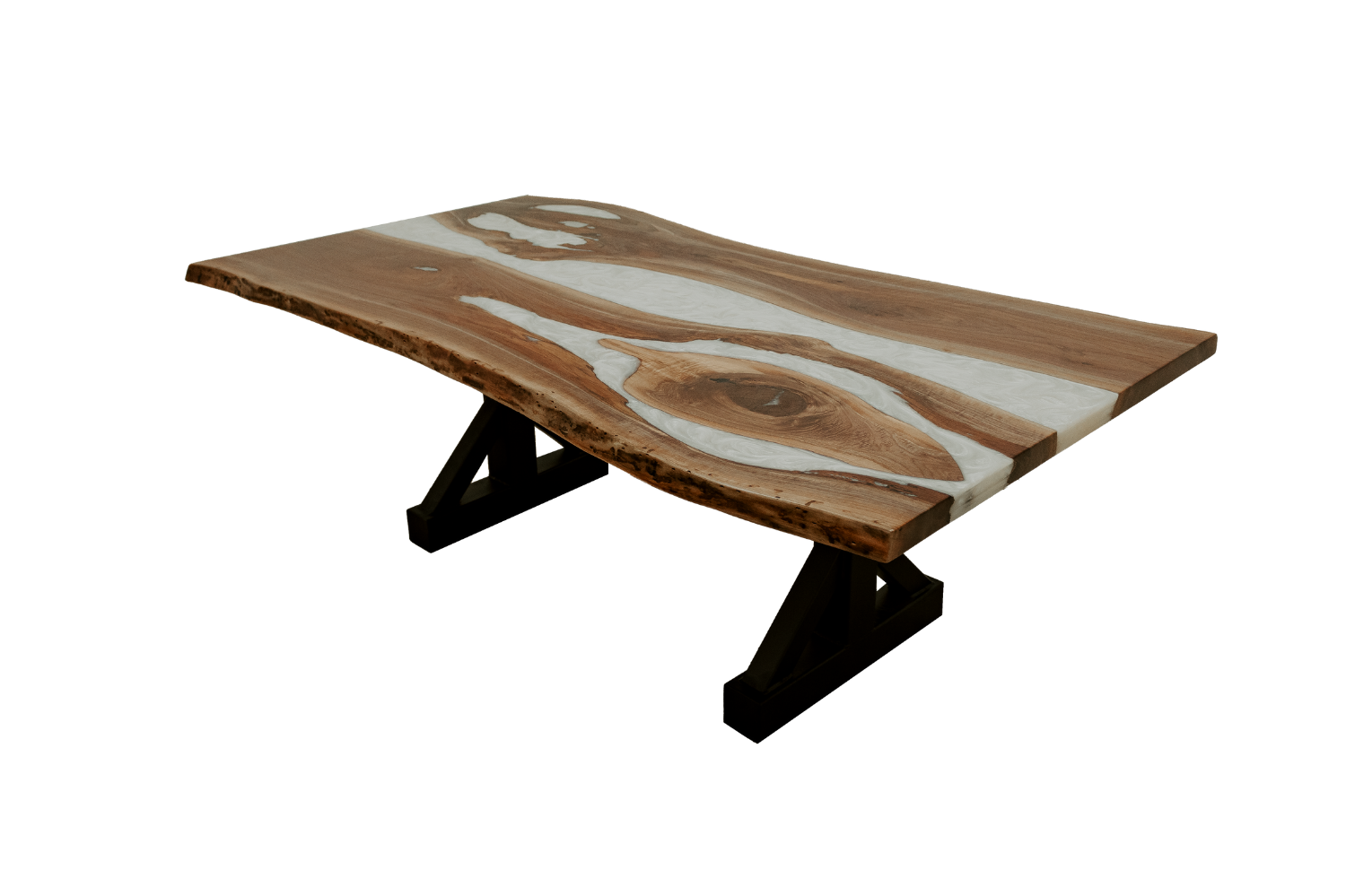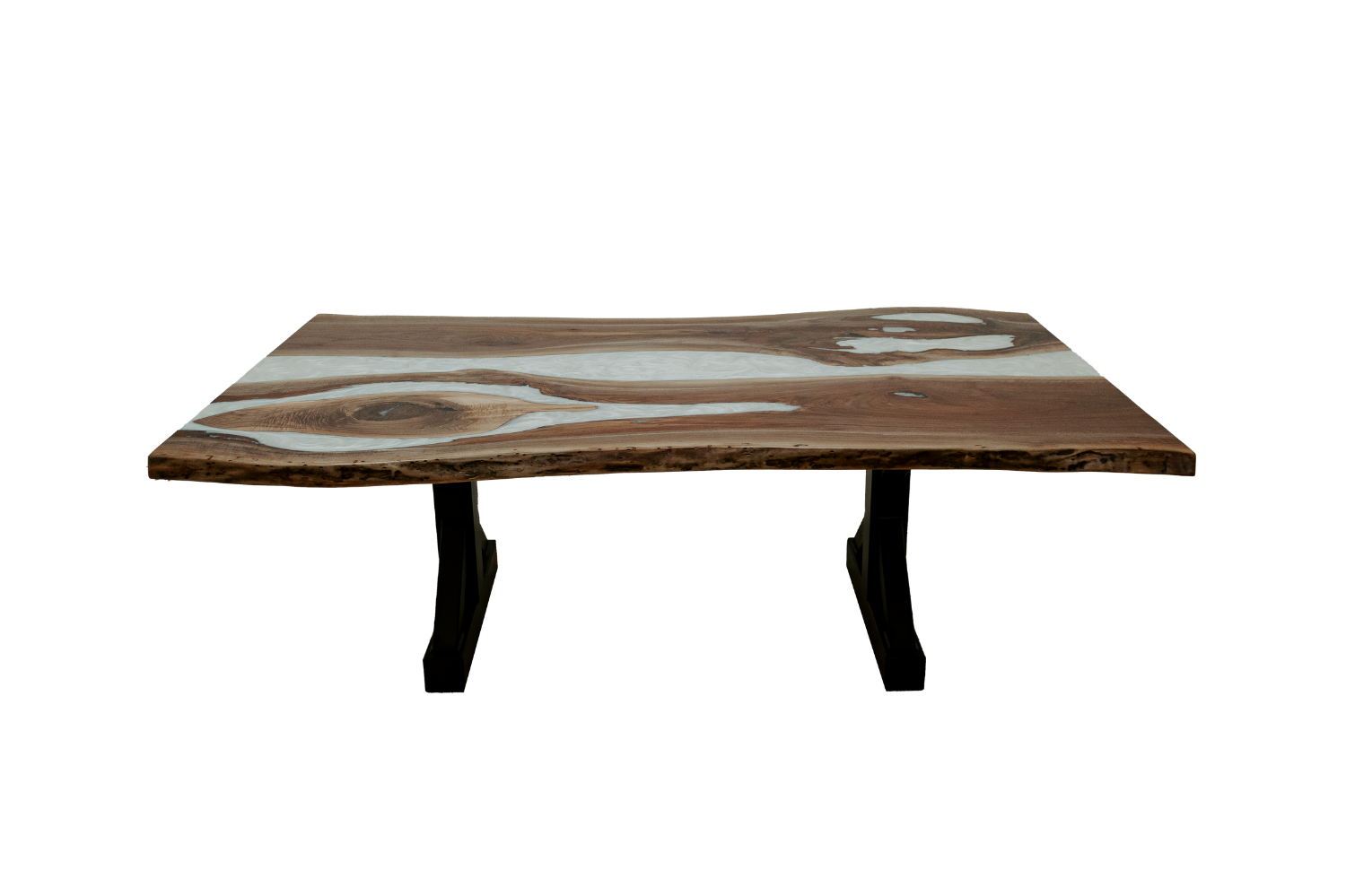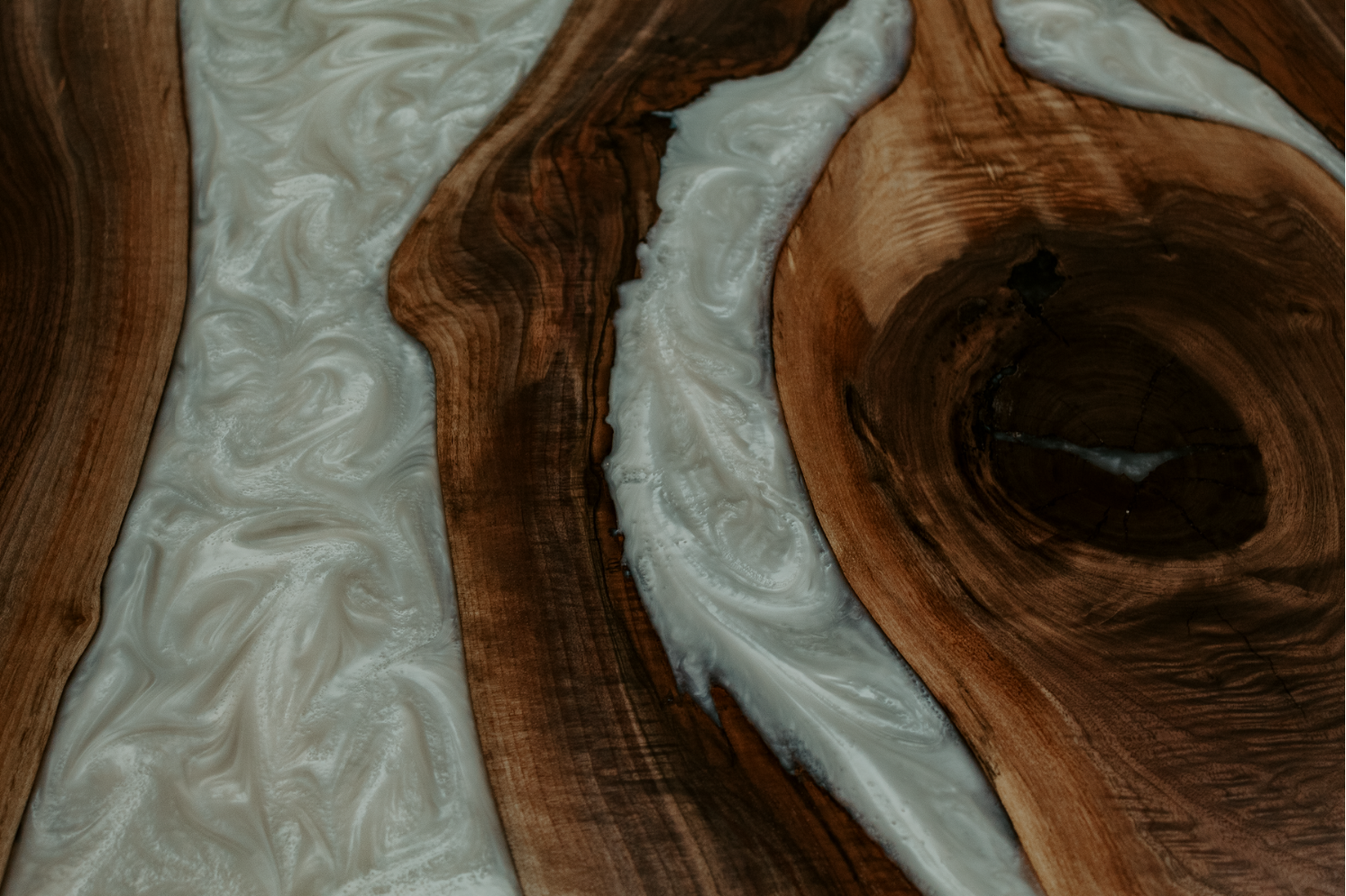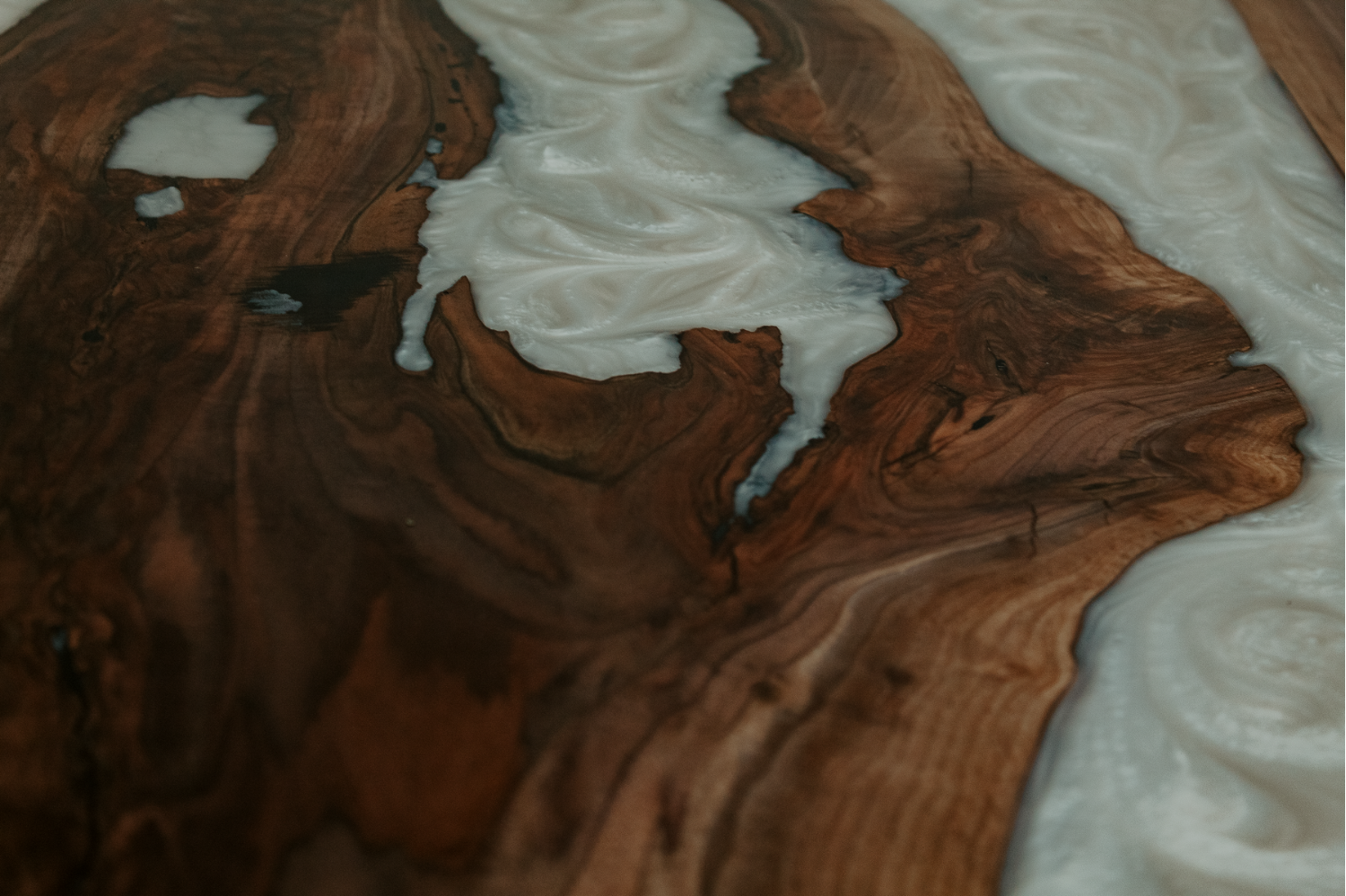 Table Top: $6,349 | Table Base: $1,039
Table Top: #145P-84 | Table Base: #FIBASE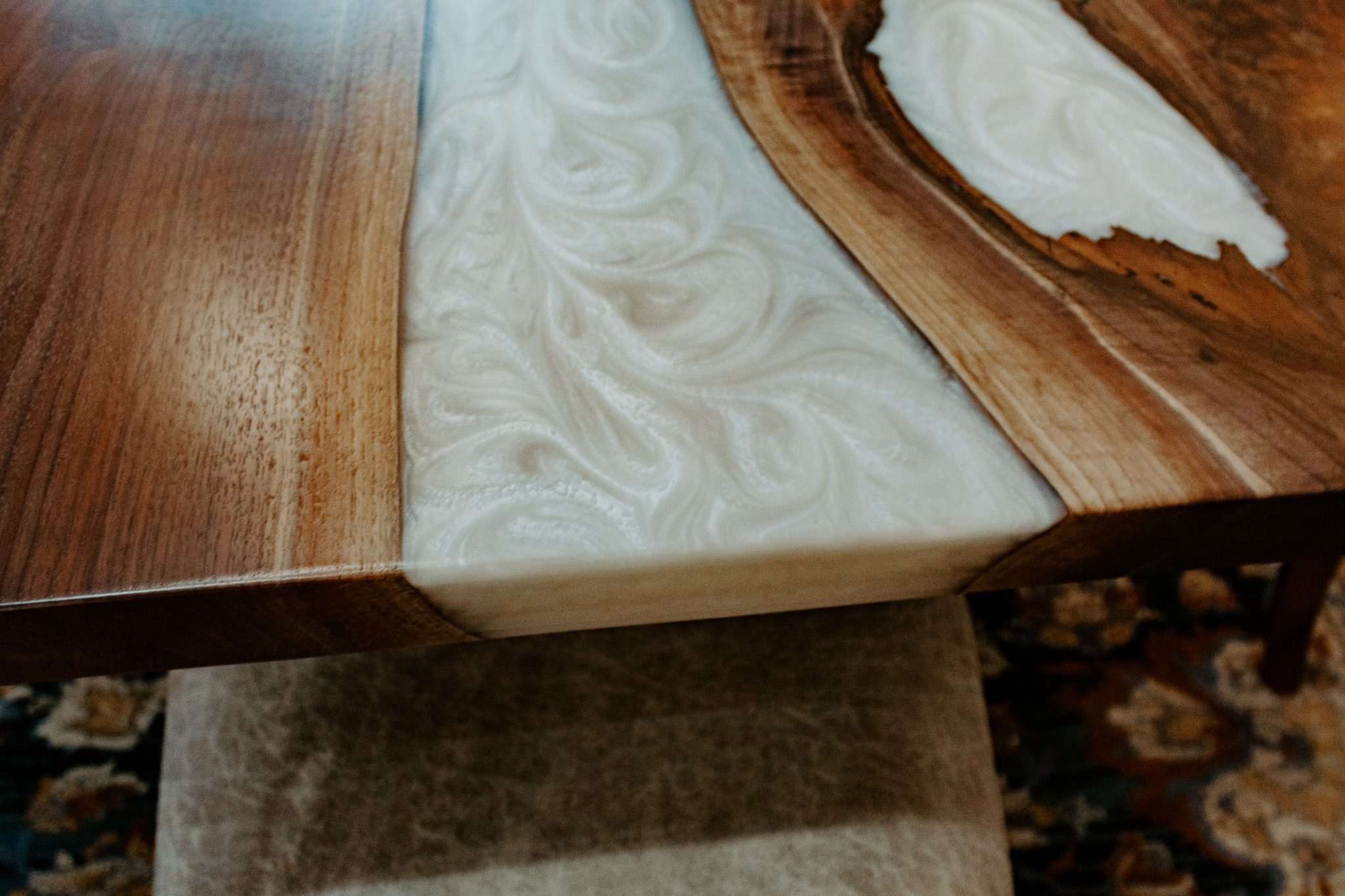 About this Product
Brighten up your home with our Pearl Walnut Slab Table! Not only will this table enhance the beauty of your space, but it will be unique to your cabin or mountain home. The elegant contrast of the pearl epoxy and black walnut wood makes this table standout wherever it's placed!
84″ W x 48" D
Due to the use of natural slabs or logs in this product, there may be slight variation in sizing.
Amish Made
Made in the USA
Sustainably Made
So many great features
The Amish handcrafted the Pearl Walnut Slab Table with intentionality and precision ensuring that it will last for many years to come. This table is finished with a high-quality varnish that protects the wood and makes the natural characteristics stand out! Customize this table by selecting from a variety of bases and epoxy colors to match the existing furniture in your space.
Customize this piece
Choose from the design options below and we'll send you a quote.
Disclaimer: Selecting a custom piece means that an item is made to your specifications. Because of this, every one of our custom orders is final. At Mountain Top Furniture we pride ourselves on using natural materials such as solid wood and leather. Natural variations in character and coloration do not mean a piece is defective, only that it is natural and unique. Colors may appear differently on your screen than they look in person. Please consider this when customizing furniture. All custom orders must have details approved by the customer and are final. Please contact us if you would like to see our full custom order policy. Sunbrella® image(s) provided by Glen Raven, Inc., owner of the Sunbrella registered trademark.
Cool furniture store with unique pieces of well made furniture. Definitely a store to get helpful info and ideas for furnishings your home or cabin. Friendly staff and furniture was delivered and installed as promised.
Beautiful furniture that's handmade. Sales staff and delivery team are super professional especially when compared to bigger retail brands. Yes, it can be expensive, yes you may have to wait but once you get your furniture you will be so VERY happy and satisfied you chose this company to work with! The overall quality of the furniture is second to none and they stand behind their products.
I love this place! Even the rustic wood smell is inviting! The quality of their items is top notch and prices are very reasonable for real wood furniture. They will custom order to meet your needs if needed. I love my beautiful new bedroom set and it will last forever! Employees are very helpful. I will definitely be back.